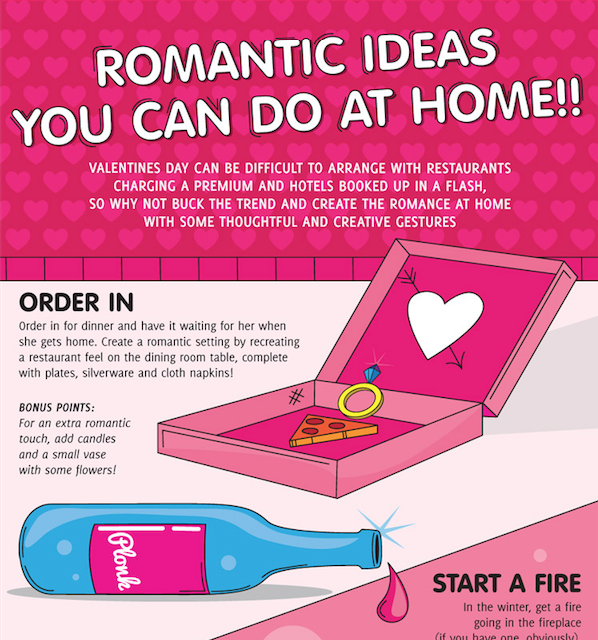 It's no secret that dates can require a lot of planning, and it's important to show your significant other how much they mean to you. While using words to convey your love is sweet, nothing quite expresses passion like sharing intimate moments with that special someone.
But, coming up with ideas for a special evening isn't necessarily an easy task.
Not only does this require a lot of thought and planning, but making sure that reservations, times, and activities are all lined up can be stressful! Luckily, here is an infographic that will help you come up with romantic DIY ideas that you can do at home:
Romantic Ideas You Can Do At home courtesy of terrysfabrics.