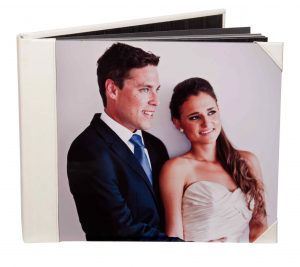 Did you know that 2015 couples spent an average of $32,641 on their wedding?
While this figure is enough to make any engaged couple feel pressured to shell out major cash, the key is to find your favorite wedding budget tricks amidst the clutter of DIY wedding advice.
Your wedding day takes months and months of planning, and every bride can agree that having those precious moments registered is a must.
One easy – and budget-savvy way – to save money is to cut on how much you spend on your wedding photo album. You don't need to spend thousands of dollars in order to have a beautiful, high-quality album. And the best part of it: it can be tailored to your exact taste and budget!
We have partnered with Bridebox to show you a way you can get a beautiful wedding album for a fraction of the price! Use code BBST16 to receive a 20% discount on your new album.
BrideBox Wedding Albums have just released it's professional flush mount wedding album priced at less than $200. This new wedding photo album is a top-of-the-line premium album featuring handcrafted binding, true lay-flat pages made and printed on true professional photo paper flush mounted on thick, sturdy pages. They are guaranteed to last for years and will still feel like a traditionally-bound book.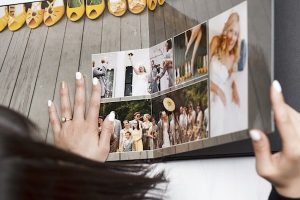 The albums are designed to withstand years of turning pages as and the wear and tear of life, ensuring your album will not fall apart 15 years from now. With BrideBox's high-quality printing, the photographs will look as beautiful as they did on the day they were taken.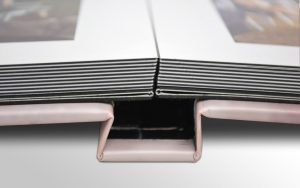 The wedding album design tool offers couples full design control choosing exactly what photographs they want in their albums.
As one Bridebox bride has stated: "As a DIY bride, I wanted all creative control in the wedding album making process. I loved the way our wedding album turned out and the album quality was incredible at the price we paid! The software is very user friendly and it was easy to navigate around the different settings in order to create our album. We were so pleased with our album, that we used BrideBox to create both parent albums as well."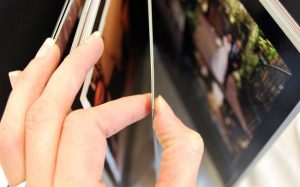 We are all for DIY wedding projects and think a Bridebox album is an incredible way to have a physical representation of your magical wedding day. It's a perfect place to showcase all the photos captured by your guests with the WeddingMix app as well as your photographer photos. You can include  the whole story of your wedding – the showers, the rehearsal, and even your honeymoon.
See how we can help you capture and enjoy your big day for a lifetime. Learn more about DIY affordable wedding video at our website or feel free to give us a call at 800-831-1649.
Ariane