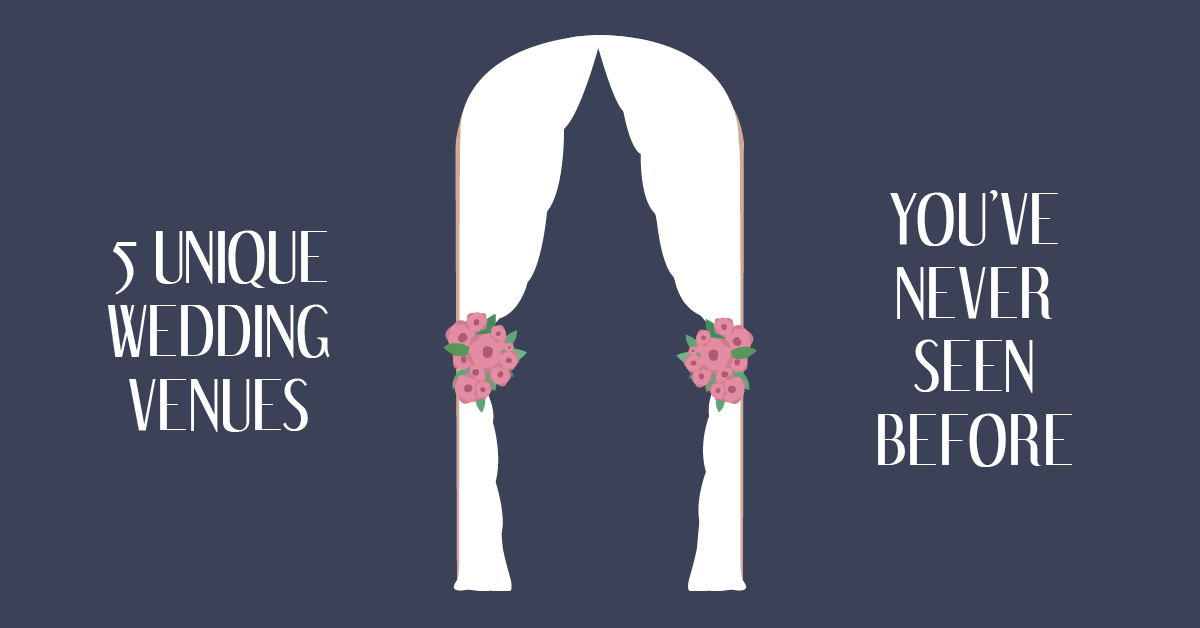 Tired of traditional wedding venues? We understand that the classic style isn't a fit for everyone. Whether you're looking for the perfect charming spot or long to be different, you deserve the wedding venue of your dreams. Luckily our creative WeddingMix couples have some experience with selecting the perfect quirky venues to match their individual styles.
See their unique venues below!
1. McMenamins -Troutdale, Oregon

If you're looking for a unique historic venue that offers delicious food and handcrafted drinks, then McMenamins may be for you. Two of our WeddingMix couples have already enjoyed the Edgesfeild location in Troutdale, Oregon!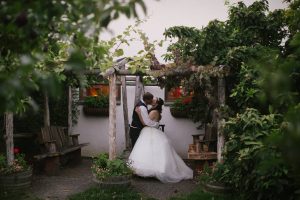 A note from the bride:
We got married at McMenamins Edgefield in Troutdale, Oregon. McMenamins is a very unique restaurant chain in the Pacific Northwest that buys old buildings like schools and Masonic lodges and turns them into restaurants and hotels. Edgefield used to be a poor farm and now has about 6 different bars, two restaurants, a winery, a brewery, a distillery, a golf course, a concert lawn, and a hotel!" –Britni
Watch the couple's WeddingMix video to see how the couple made their wedding day shine!
We knew we wanted a video of our big day, but we didn't want to spend $3000-$5000 on a videographer. Looking at the example videos on the WeddingMix website made us realize how much we liked the candid look of the videos more than the polished look that you get from videographers, it was more personal in a way. We also like how we would get the day from different angles and different people. Not to mention the price couldn't be beat!" – Britni
Bride Jasmine and her groom also opted for a McMenamins wedding!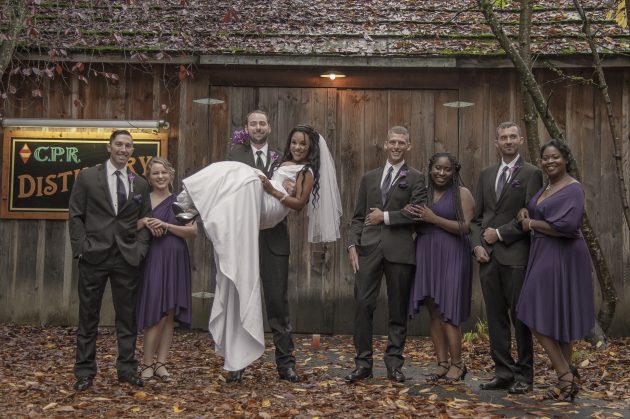 Watch their WeddingMix video to see how they used simple lights and tulle to add a sweet touch to the venue!
WeddingMix was so easy, our guests could upload directly to the app and I got to see pictures of our wedding from many different perspectives." – Jasmine
2. Carnivale – Chicago
Sylvia and Ryan spent their special day at the colorful Carnivale in Chicago! Choose from the seven unique rooms to match your wedding style. From the quirky decor to the giant dance floors, Carnivale is sure to make your wedding day the celebration you've always dreamed of.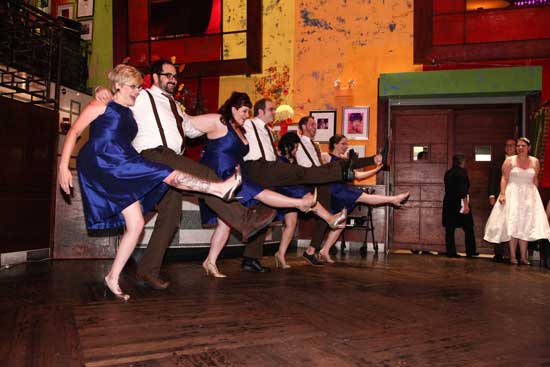 You can really see the gorgeous venue in the couple's WeddingMix video. We're in love with the lively Carnivale spirit!
3. Black Walnut Point Inn – Tilghman Island, MD

Searching for the perfect waterfront location for your wedding? Kick back and relax at the charming Black Walnut Point Inn Bed and Breakfast. Enjoy all that the island offers from the miles of water, beautiful nature, and seclusion. Remember, no neighbors means that the party never has to stop!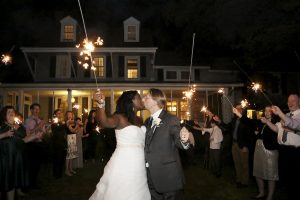 Scope out the gorgeous scenery yourself in the bride and groom's WeddingMix video!
We wanted a video to capture our ceremony, dances, and toasts, but were on a limited budget.  WeddingMix allowed us to have our family and friends submit their photos and video to get what we wanted on our budget." –Eboni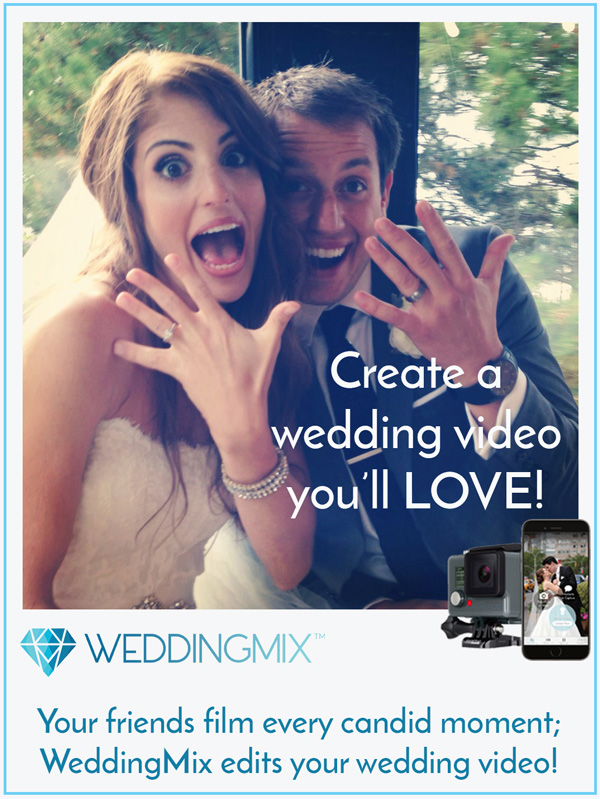 4. Como Zoo's Marjorie McNeely Conservatory in the Sunken Garden, St. Paul, MN
Experience the sights and scents of seasonal flowers at the romantic Sunken Garden. The whimsical display will make you feel like you're dreaming. Sean and Attina's floral wedding ceremony is sure to blow you away!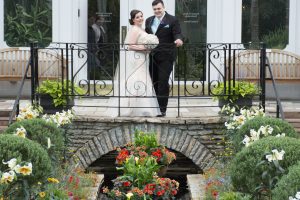 A note from the bride:
We were married in St. Paul, Minnesota at Como Zoo's Marjorie McNeely Conservatory in the Sunken Garden. Early on in our relationship, Sean and I frequented visited the Zoo. He enjoyed the Polar Bear and I loved the Giraffes. We both loved strolling through the Japanese and Sunken Gardens on a warm summer afternoon. Because the Zoo & Conservatory were so dear to our hearts, it was the only ceremony venue we considered. On the day of our wedding, thunderstorms and rain made the twin cities a day for the ducks! Thankfully, we still had a beautiful garden wedding in the conservatory! The flowers were stunning and fragrantly sweet. I will never forget intoxicating smell of the lilies as I walked down the aisle." –Attina
See for yourself! The couple's WeddingMix video was filmed with the help of their loved ones. You need to see the beautiful ceremony!
Prior to seeing WeddingMix on Pinterest, I had never considered that I may want video for our wedding day. In watching the sample videos their website and reading the reviews, I realized that the day would go by fast and would be nearly impossible to remember or to capture every aspect of our wedding day. However, with WeddingMix we would be able to engage our guests and capture more genuine, sentimental, and quirky moments. I also found it VERY affordable. My jaw dropped when I discovered how much other videographers wanted for a "polished" video. I also appreciated the fact that I could use it to capture other big wedding events. I actually used it for my bridal shower and the end result was truly a digital memento I will treasure forever!" – Attina
5. Studio 333 Art and Event Gallery – Sausalito, CA
From the bar, pool table, and plenty of lounging space, Studio 333 has it all. The quirky venue becomes whatever you make it, so be prepared to make it a party!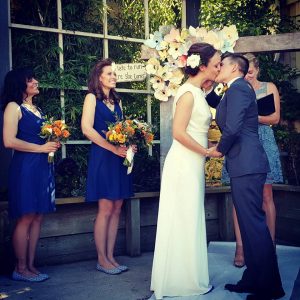 A note from the brides:
We found a unique spot in Sausalito, which is a gorgeous small town just across the golden gate bridge from downtown SF. Studio 333 is an art gallery and event space, and prides itself on being a turnkey venue without tying you down with extra fees or requirements. I planned the whole wedding on my own, and they smoothly filled in whenever help was needed. One example: we ran out of beer late in the evening and the staff pulled some from their own stock – I didn't even know about it until we settled the bill, and they charged us regular retail prices!"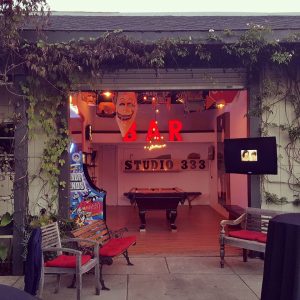 We had the ceremony in the back courtyard. When that was done, the food truck pulled in to begin catering while people enjoyed the banquet room, dance floor, open bar and pool table." – Erica + Lou
Watch Erica and Lou's WeddingMix video if you want to see more of their adorably quirky venue!
We wanted to have some video keepsakes from the day. WeddingMix seemed like the perfect solution."
We love all of these unique venue choices! Which was your favorite?