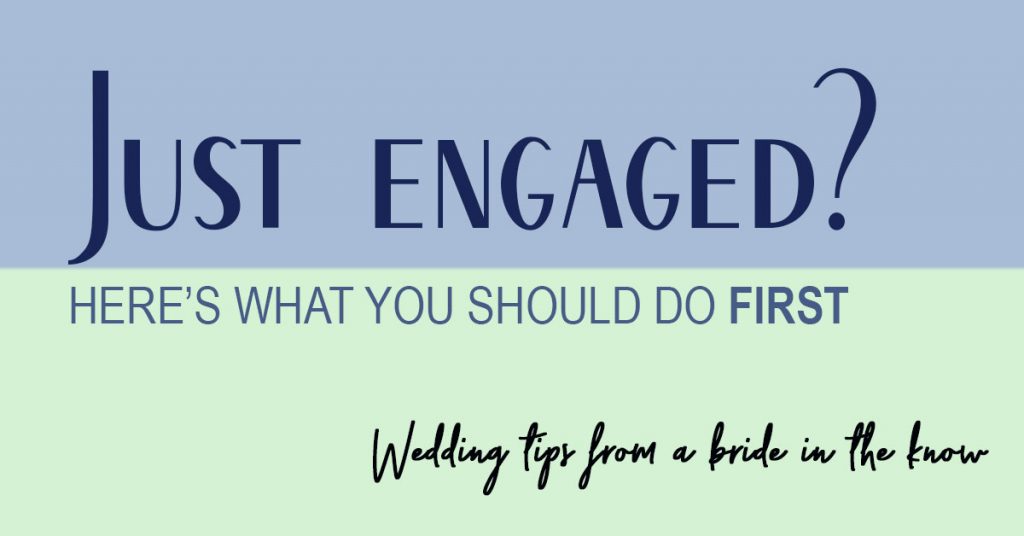 When you first get engaged the to-dos seem endless and the responsibility of wedding planning can sneak up on you quickly. There are endless lists of things to do but what you do first is vital to the start of your journey. You're entering an exciting and potentially stressful transition in your life. I have learned a lot about wedding planning since my engagement in July 2017. I hope you can learn from all my experiences!
A little word of advice from a bride in the know…
I would say the first thing to do would be to enjoy the moment. I realized when I got engaged I started immediately thinking of every little detail but didn't have a chance to just sit back and enjoy the fact of being engaged.

The second step I would recommend to every couple is to start venue shopping asap. Venues book up years in advance for popular days such as Friday and Saturday, so if you have your heart set on a certain venue- contact them and do a walk through as soon as possible.-

Cara Fries, Marvelous in the Midwest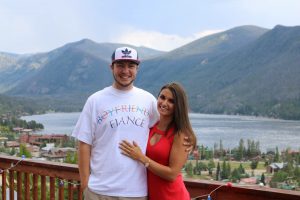 Insuring and securing your ring
The excitement of engagement brings all sorts of new emotions, but it also brings a new (expensive) piece of jewelry – an engagement ring! Right before you start sharing engagement photos with friends, family and coworkers, there are a couple steps you should take with that gorgeous new ring.
You can and should get insurance coverage for your engagement ring. It's an easy and inexpensive process. Your homeowner or rental insurance policy should have a rider option for jewelry, but you can also get coverage from an insurance company specializing in jewelry.
The next step is to get your new ring resized. Depending on where your fiancée bought the ring, many places offer a free adjustment. The fit of your engagement ring is very important to be sure you never lose it. It should be tight enough that it doesn't easily come on and off – especially in cold water or weather – but not so tight that it's uncomfortable.
We were on vacation when my fiancé proposed, so I had to wait a few days before getting my ring resized. We went to the nearest jeweler and she latched on a temporary ring guard to make sure there was no risk of it coming off in the next few days. Also, I had to have my ring adjusted more than once. After resizing it the first time, the ring was top-heavy so it wouldn't stop spinning around my finger. The jeweler added sizing beads, which helped a ton. Don't be discouraged if you need to go back for a second resizing, your ring needs to be perfect!
Booking a venue and setting a date
If there's a special date you have in mind for your wedding day, you should book it as soon as possible and put in your deposit so no one can snag your spot. We were surprised that even booking 12 months ahead; we had to reconsider our date to pick our venue of choice. If you don't have that perfect date in mind and have the leeway of flexibility, you're in luck! Not only do you have the luxury of being flexible when securing your venue site, you'll also have more time to plan the wedding details.
If you have neither a date nor venue in mind, you might be able to put this task off for a couple months. Just keep in mind that even a full year might not be enough time to secure a specific date.
Once you pick a date, keep in mind some additional factors. If guests have to travel to get to avenue, make sure it's moderately reasonable to do so. The option to choose whether they drive or fly is ideal for most guests. If it's necessary to rent a car after flying, make sure to let your guests know. Sometimes it's even cheaper to drive a car with decent gas mileage even if it's a few hours away. It also might be best supply guests with a map to the venue and entertain them on their way with some road trip games!
Dressing up
A dozen family members or friends may already have the perfect dress chosen for you. This process can be completely overwhelming if you don't take some time to prepare beforehand. I would advise that you show your entourage photos of the dress you have in mind. That way, they won't be surprised when you try on ball gowns if they wanted to see you in a mermaid silhouette.
In the long run, I choose a dress that my maid of honor was not entirely too keen on at first. But after she saw how happy I was in it, my whole entourage was ecstatic. On the big day when we are all getting ready and taking photos in our cute robes and beautiful dresses, everyone will be happy. Ultimately, it's your day and you should wear whatever you feel comfortable in.
Building a wedding website and registry for modern couples
Everything and everyone is going digital, and for good reason! You can provide directions, contact information, parking instructions, the catering options. There's also the option to RSVP, submit suggestions, share photos, and contribute to the gift registry.
The registry was a topic that my fiancé and I truly struggled with at first. We have lived together for nearly three years, so we wanted to register for a honeymoon rather than material items. Both of our parents were hesitant and encouraged us that traditional registry items were important. In the long run, we convinced our parents that guests would rather help us enjoy an experience together rather than buy us items we already had, and that turned out to be true. That said, we realized that we really could use some new sheets and towels to replace our old ones, so everyone's happy.
Capture every moment
This engagement only comes once and you want to remember it for eternity. Snap pictures, videos, or even just take a moment to look around. Use WeddingMix to capture every moment leading up to the big day from dance practice to cake tasting. Those moments will be yours to keep forever and can be included in your edited wedding video.
Stephanie and Jeff filmed it all – the ring fittings, showers, dance practice, pig roast – wait what? Your wedding planning is more than just a bunch of todo's. It's a bunch of memories. Capture it all with WeddingMix.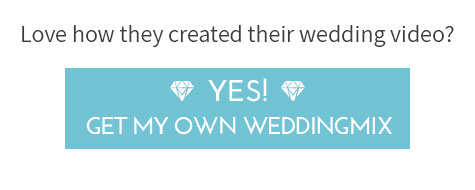 Read our reviews on Wedding Wire:
This is a great option if you can't afford a videographer which can be sooooo expensive! If you can get your guests to use the app OR at least shoot videos in landscape mode then you will be so happy with the results. It's easy to upload the videos and they did an amazing job at putting it all together for us. We loved it!" – Heather
Ultimately, Relax!
Wedding planning can be stressful, but it would be a mistake not to enjoy the months that lead up to your big day. I immediately dove into planning instead of taking a few weeks to enjoy our new journey together.
Relaxing before the big day can mean everything from taking a nap or watching a movie, to going for a run and kayaking. Just make sure your activities are not at all wedding related.