Most of the wedding tips you'll get from your friends sound the same. Here are some unique, affordable ways to plan your dream wedding!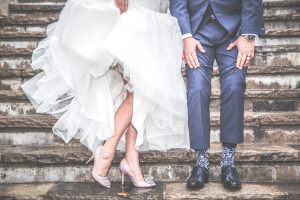 Lets face it- when it comes to wedding planning, everyone's on a budget. After months of asking your friends for wedding budget advice, you're probably hearing the same few tips and tricks. Here at WeddingMix, we found 5 unique ways to save on your wedding that you probably never considered until today. These tips are easy to customize, so you'll have no trouble making them work for your wedding style. Read on to see how these nontraditional budget tips can transform your special day for the better.
1. Two for one centerpieces
The most obvious way to save money is by using choosing centerpieces that have a dual purpose. For instance, make your centerpieces wedding favors… or dessert! We fell in love with this tip from one of our WeddingMix brides:
Be creative and think outside the box when it comes to all those little details that add up! For example, we used the cake centerpieces in order to save money because it killed two birds with one stone. We got cake, and we got centerpieces for one price!"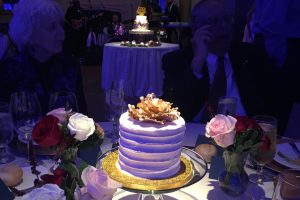 2. Decorate with fruit
Slice up some citrus for an easy splash of color. Depending on the time of year, this tip can really get you far and the options are endless. Some brides use fruit in their centerpieces, favors, or escort cards. If you have the time, an edible fruit bouquet would be a marvelous addition to impress any guest.
3. Crowdsource your wedding video
When it comes to slashing the budget, wedding video is usually the first to go. Most couples think that you either need to dish out thousands of dollars for a wedding videographer or learn to live without it.
Well, it doesn't have to be that way! Think about crowd sourcing. You can set up a few cameras or have your friends film different moments of your special day. No one knows you better than your loved ones and they're going to be filming already anyway. Why not take all of the pictures and clips to make into a memory you'll cherish forever?
If you use WeddingMix, you can easily collect your guests' photo and video clips with our app and our editors will make them into a unique wedding video. There's no need to pay $3k+ to cherish your special day when you can relive those special moments at an affordable price (packages start at $199).
"We wanted the flexibility of capturing the day through our own private lens. WeddingMix  provided us an authentic viewpoint from our loved one's unique perspective. Our friends are always taking Snapchats or pictures anyways, it worked perfectly!"- Erica
Check out the wedding video below to see heartwarming moments as the bride and groom get ready and the hilarity from the bridal party!
We wanted the flexibility of capturing the day through our own private lens. WeddingMix  provided us an authentic viewpoint from our loved one's unique perspective. Our friends are always taking Snapchats or pictures anyways, it worked perfectly!" – Erika

4. Hack your flowers
You've probably heard all of the tips about using flowers that are in season and buying locally, so we aren't going to bore you with that. There are even more options that you probably haven't heard of before.
Paper Flowers
Paper flowers usually get a bad rap. Before you click away, think of all the possibilities! You can chose a traditional bouquet, or personalize it to match your quirky style. No wilting, no mess, and absolutely no water necessary. Check out these bouquets from Etsy.
Secondhand Flowers
If you only want the flowers for the pictures and don't mind sharing, use Bloomerent. Flowers can last at least a few days, if not more, after your wedding only to be thrown away. Bloomerent is a greener (and cheaper) alternative that connects participating florists and customers. The first couple chooses their blooms and gets 10 percent back when they share with another wedding. The second couple has the flowers delivered to them in top shape, saving up to 40-50 percent off of the original price. See if you're in one of the participating locations to get started.
This post isn't sponsored by Bloomerent- we just love this idea!
5. Create your own wedding playlist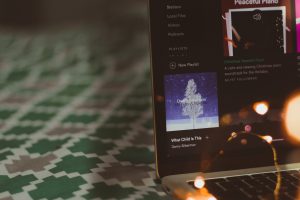 Unless it's that important to use a specific band, you don't need to hire anyone for music.  Most guests just want to dance the night away, so a few wedding playlists on your Spotify are bound to make everyone happy. Just grab some quality speakers, craft your playlist, and press play.
Playlist tips:
Don't be afraid to use your favorite picks, just know your audience and mix up the tempos so everyone can join in.
It'd be a good idea to create playlists for different purposes like the first dances, so you can find everything in one place.
Check out suggested wedding playlists online or take guest requests ahead of time.
Don't forget to change your settings so each song fades into the next. We don't want any awkward cuts in the music!
Now that you have these budget tips under your belt, it's time to get planning. Remember that it's your special day, so don't be bothered with being nontraditional if it suits you. Did your friends give you any of this advice? Let us know if they did or if you have more budget tips to share!