Want to make sure your wedding style comes through at your outdoor wedding? I mean, what can beat the beauty of nature? Whether you're going for a traditional, boho, rustic, or "something in-between" style wedding, here are 10 necessary outdoor wedding ideas, and real wedding videos to fill you with inspiration!
1. Climb Your "Family Tree"
First, put the trees surrounding you into good use. Make a family tree with a literal tree!
2. Forget a Traditional Bar!
Whether or not you prefer a traditional bar, there are plenty of ways to make your beverages look as beautiful as you on your wedding day. Find an old canoe (or planters, which might be a little easier to find) and buy loads of ice!
3. You Don't Need Standard Seating
Remember, your guests want something comfortable. However, you can still make it cute! Get out the blankets, hay, pillows and chairs.
Steph and James hosted their wedding both outside and in a real barn at Perona Farms. The barn was lit up with colorful lights, and flowers were tossed onto their grass aisle. Watch their wedding video below!
One of the most important aspects of our wedding was keeping things as personal as possible. We had one of our best friends officiate the ceremony, the photographer was a close friend of my sister and the band was this amazing group of guys that we met through nights out at local bars. Everyone involved in the wedding personally knew at least one of us, if not both of us.

Involving WeddingMix seemed like one of the coolest possible ways to keep on the trend of involving people we knew. I know that a couple of my cousins and one of my good friends, even my mom, spent the bulk of the time recording on the wedding day and it added an amazing, person touch." –Bride Steph
4. Remember, Entertainment is More Than Just a Band
Keeping your guests entertained is a top priority at your wedding! Don't be confined to just a band at your outdoor wedding: why not play an outdoor movie or setup fun games? (Remember, games aren't just for kids)
Ryan and Jeana entertained their guests with a "tramp stamp scavenger hunt!" Watch their hilarious and fun wedding video below!
Video of the whole wedding week filmed by Ryan and Jeana's friends with the WeddingMix app and cameras.
5. Beware the Bugs!
Don't forget that having your wedding outside means keeping those pesky bugs out! Load up on mosquito repellent for your guests. Also, who thought bug spray could be an adorable decoration?
6. Avoid Muddy Heels at All Costs
Your feet are bound to get tired after a long day outside, and all you ladies know the dreadful feeling of having your heels sink into the grass. Why not get out some shoe stands for the first couple of hours (to make sure all the attention is on you, not your muddy heels), make a "shoe valet" and supply flip-flops for when everyone's tired?
7. The Outdoors Are Your Decorations
Okay, but who doesn't love mason jars, succulents, and hanging flowers?
8. Walk Down a Romantic Runway
This is it, your moment of fame. You're walking down the aisle, so make it beautiful with flower petals, lights, and the people you love!
9. Guide Your Guests, or Make Them Smile
Make your guests laugh, cry of joy, or help them find the bathroom (or bar) when they're desperate!
10. Make the Last Moment Count: Go Out with a Bang!
Lastly, end your wedding with a bang! Bring out the flower petals, confetti, sparklers, or whatever else you can think of.
Bride Allison had a gorgeous outdoor wedding with plenty of games, beautiful views, and sparklers. Her guests had a blast using WeddingMix to record their special day!
WeddingMix allowed our guests to participate in capturing a great moment in our lives. It gave us 4 or 5 different perspectives! Time rushes by for the bride and groom, so it's necessary to have several friends get more candid shots of the whole event. We were also able to use the cameras over a few days, not just for the 6 hours of the wedding/reception." –Bride Allison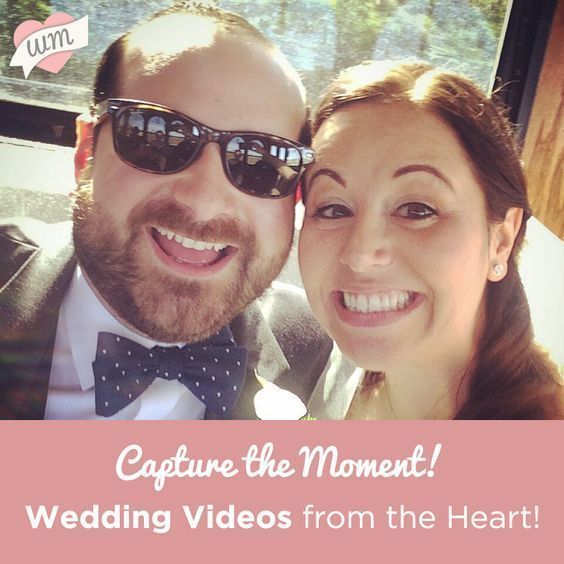 Wedding Videos and Content by WeddingMix