What a cute gift the bride got from her bridesmaids! This outdoor wedding was absolutely put to perfection with all the cute details and smiling faces. Congratulations Katie and Steven on your special day! Take a look at their Andover Wedding video to get tips and ideas for your special day!
Family and friends were able to capture great and memorable moments of that special day using the  WeddingMix Cameras and App. Check out their fabulous wedding in Andover, NJ.
"It was a cost effective way to have some memories from the wedding."

Like their style? Here's how you can do it!

5 Truly Thoughtful Gift Ideas for Bridesmaids from Brides

16 Romantic Hairstyles for Spring; Summer Weddings

Hit the Right Note: How to Pick Perfect Wedding Music for Every Moment

Wedding Lights: How To Brighten Up The Big Day

Real advice from the Bride & Groom!
1. What part of your wedding planning are you most proud of?
That we were able to do a lot of it on our own. We made our own decisions and planned the day exactly how we would want it. It was a dream come true!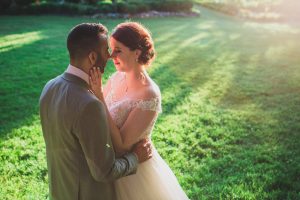 2. Where did you get married?
We got married at Crossed Keys Estate in Andover, NJ.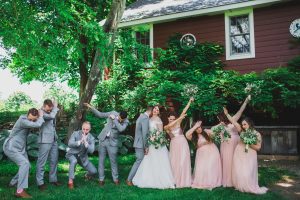 3. Why was using WeddingMix appealing for your big day?
It was a cost effective way to have some memories from the wedding. We didn't want to shell out hundreds to thousands of dollars for more people to follow us around just to make a twenty minute video we would probably watch only a handful of times.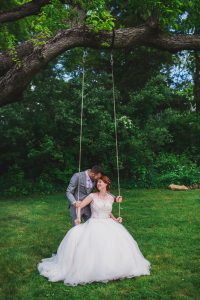 4. What were the most important moments that WeddingMix was able to capture on your special day?
All of the major moments- our first kiss as husband and wife, our dances with our parents, OUR dance, and really just everyone having fun!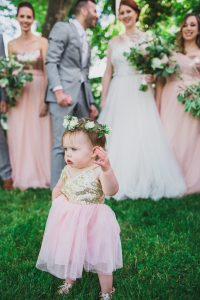 5. What is your top wedding budget tip(s)?
Don't be too hard on yourself. This is once in a lifetime, if you want to splurge a bit on a special thing, I say go for it; it all comes together to make your day as special as possible.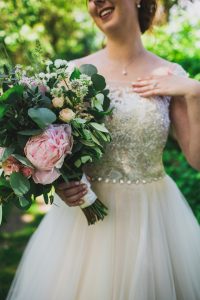 Vendors
Photographer: Mary and Roy
Venue and Floral: Crossed Keys Estate
DJ: Sounds to Go
[70521]