Peggy and Tim's wedding was everything they wanted it to be- fun, personal, loving, and above all magical! Watch their Aurora Illinois Wedding Video- captured by their guests with the help of the WeddingMix app and cameras – to experience all the magic for yourself.
Trusting them to capture footage using the Weddingmix app and cameras was an easy risk because we knew they wouldn't let us down!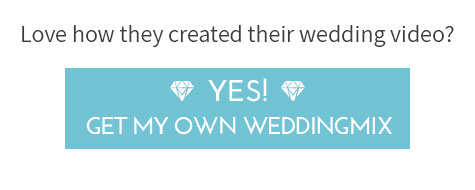 Like their look? Here is how you can do it!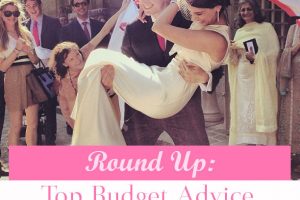 Best Budget Wedding Advice From Real Brides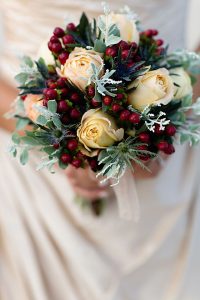 Winter Wedding Planning | Infographic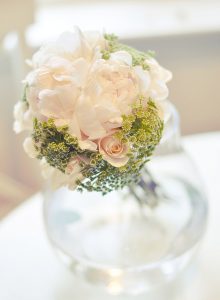 11 – DIY Centerpiece Tips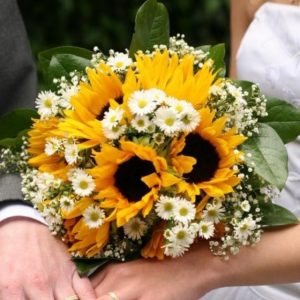 16 Freshest Wedding Bouquet Ideas For Every Season
Real advice from the Bride & Groom!
1. What part of your wedding planning are you most proud of?
 Tim and I were most proud of the fun and silly details. We wanted our personalities to show while still highlighting the significance of this holy sacrament, so the décor was about blending love and laughter.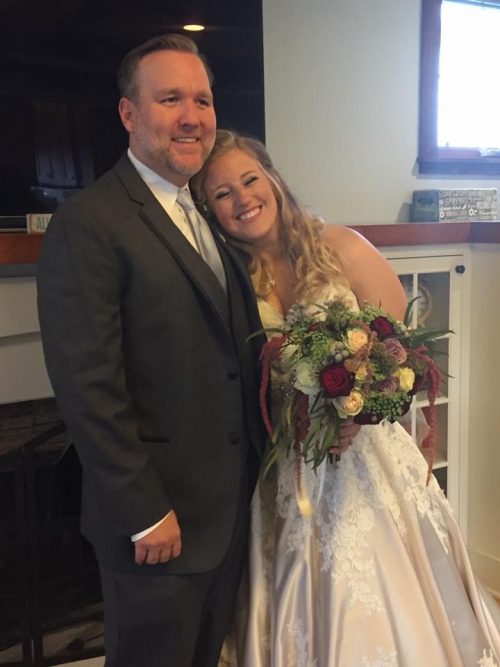 2. Where did the ceremony and reception take place?
Our ceremony was at Annunciation Church in Aurora, IL and our reception was at The Haight in Elgin, IL.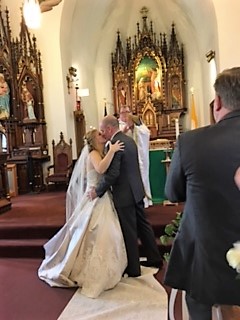 3. How did WeddingMix appeal to you for your wedding?
We have so many hilarious and creative friends. Trusting them to capture footage using the
Weddingmix app
and cameras was an easy risk because we knew they wouldn't let us down! This route saved us a lot of money and let us experience details from the day we never would have heard or seen otherwise.
On a separate note, I went into wedding planning knowing that the video was an area I would try to save money because I wanted to slice my own footage. I was going to buy some flip phones for guests and try to load the footage myself. I was so elated when I stumbled upon this app because it saved me tons of time, computer space and energy!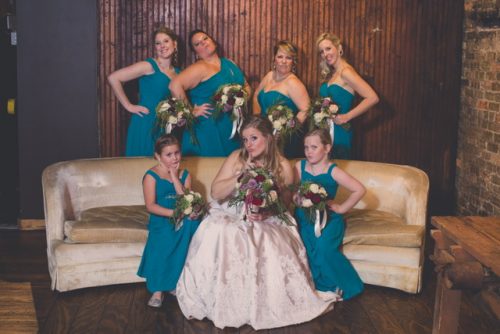 4. Do you have a special moment from your wedding you will want to always remember?
From our flower girls getting dolled up and the groomsmen goofing around to the final song of the night, I made an effort to take mental photographs, but it's such an overwhelming day so pictures and video are so important. Mostly, we wanted to remember this joyous reason to bring all these great people together.
I'll never forget going downstairs for something during the reception when everyone else was upstairs. I walked past the table where place cards were, and it was empty. It overwhelmed me in that moment to realize every single person who said they would be attending was upstairs to celebrate with us, and it was incredibly moving to take a second and soak up how just how blessed we are. Because in the end, the day is about appreciating God bringing us together. And that would not have been complete without having those we love there with us.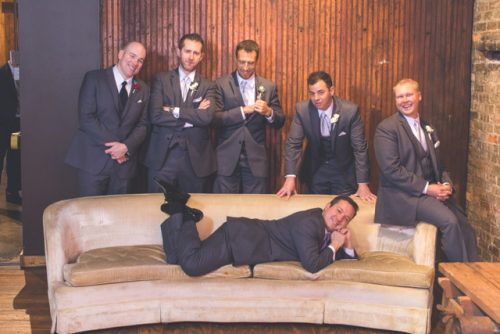 5. How did WeddingMix help you to hold onto those moments?
Weddingmix
helped us hear the candid commentary, and it allowed me to experience moments with guests- things we did not want to miss: like the ring bearers rolling down the aisle, dancing with our mom and dad, and the perfect speeches.
With messages from guests and the non-stop epic dance moves of our attendees, we knew this day only happens once and it would be impossible to remember it all. We couldn't justify spending thousands on a videographer, and WeddingMix proved we really didn't need to in order to capture all this fun!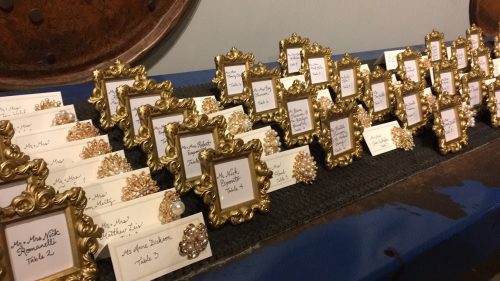 6. How would you describe your wedding in one word?
Magical. I know that's cheesy. But it was beyond what I could have ever hoped for, and I'm so grateful.
7. Who were your vendors?
His food is always incredible (and his personality isn't so bad either.) Jeff was willing to help with literally any detail if we asked him. His passion for food and excitement for us is so genuine. If Jeff hadn't been so awesome, I know my husband and I would not have been able to book our reception at The Haight and once I saw that unique space I couldn't fathom celebrating anywhere else!
Also a shout to my florist
Janet Gallagher
 and my graphic designer
Nellie Leis
! They tolerated every bit of my OCD artist self, and their work made me tear up with gratitude multiple times!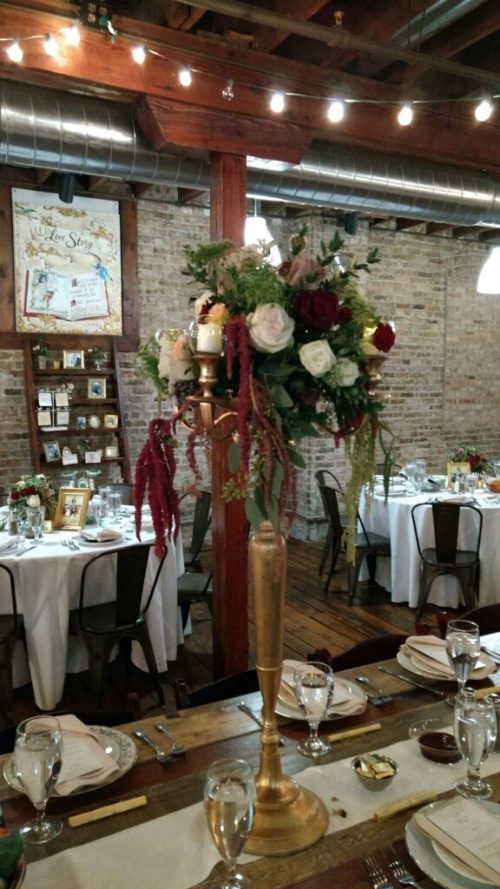 8. What is your favorite wedding tip?
Two words of advice: Resale. Shops. Plus, think to yourself, "How many people are even going to notice this? If it's less than 20, scrap it."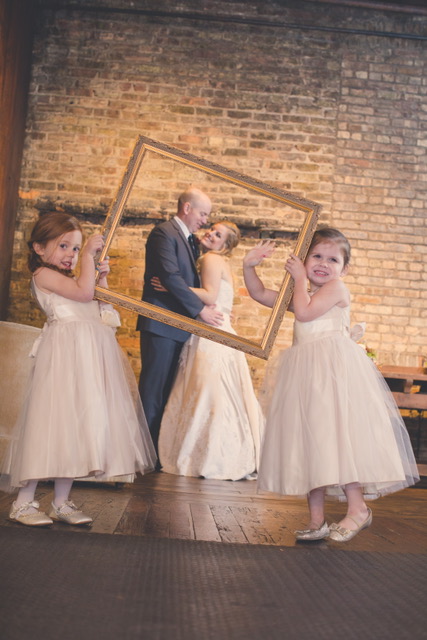 Interested in capturing your own wedding memories in an affordable and personal way? Visit WeddingMix to learn more.
[58797]