This Castro Valley, CA wedding video showcases all of the fun and love of the bride and groom's wedding day. This lovely couple had their friends and family who attended the wedding use the WeddingMix app + HD cameras to capture all of the magic that was present on their very special day. Take a look at their highlight video to witness the excitement!
It is evident that this bride and groom are madly in love. The pre-wedding traditions and ceremony were perfectly captured by their guests. After the ceremony, it was time for the newlyweds to have an awesome celebration with their friends and family. Their first dance was absolutely adorable and they looked so cute together. One lucky young woman caught the bride's bouquet and one young man successfully caught the garter. Their perfect night ended with some much-needed dancing with each other.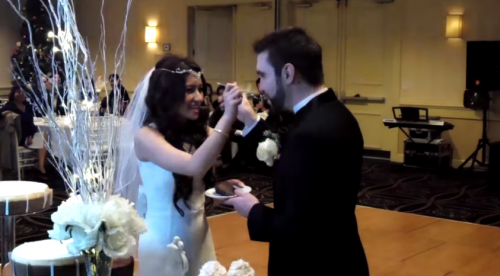 From the pre-ceremony traditions to the fun celebration with their guests, it is easy to say this couple had a fantastic day. For years to come, this beautiful couple will be able to sit back and reminisce as they watch their personalized wedding video together. A big thank you goes out to their friends and family as well as the WeddingMix app for documenting such an amazing day.