This Lubbock, TX wedding video shows a wedding that is filled with love and happiness! The bride and groom had their family and friends use the WeddingMix app + HD cameras to capture some truly amazing wedding moments on this special day. Take a look at their highlight video to witness all of the excitement and romance that took place!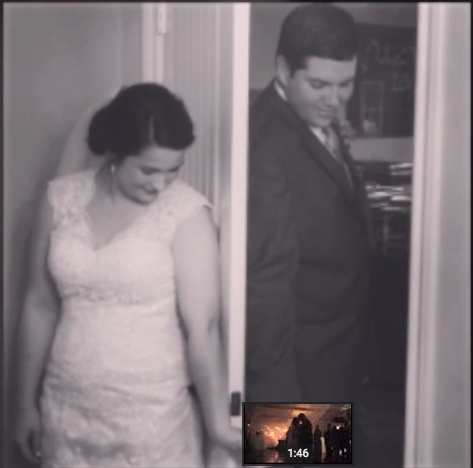 Before the ceremony took place, we could see the bride getting ready with her bridesmaids. She looked absolutely stunning in her lace dressed that sparkled every time she moved! Her bridesmaids' dresses were a gorgeous shade of aquamarine and they fit in perfectly with the outdoor ceremony. Everyone looked so excited for these lovebirds to be tying the knot! The bride and groom took the sweetest photo holding hands without looking at each other before the ceremony.They looked so in love as they stood together up at the alter. They had the most darling outdoor wedding and their friends and family did such a great job capturing some incredibly special moments that they will want to remember forever. Afterward, the celebration began! The venue looked oh-so-romantic and everyone was out having a blast on the dance floor. It was so sweet to see the newlywed's feed each other their wedding cake and have their first dance together. As they left their reception, the couple was surrounded by gorgeous sparklers.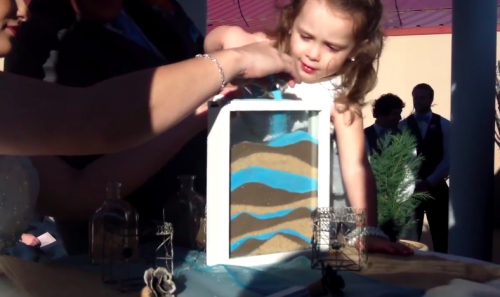 This wedding will be a day that this couple will never be able to forget! Their family has many years of happiness ahead of them. Thanks to their guests as well as
WeddingMix
, this sweet couple can relive their wedding day and the amazing moments that occurred. We wish them all the best!