Take a look at how perfect this bride's hairstyle went well with her wedding dress. Everything at this wedding was styled to perfection! Congratulations to this adorable couple on their magical wedding day!
This fun WeddingMix video was filmed by this lovely pair's wedding party. The guests had a blast and and captured it all using their own cameras along with the WeddingMix app and rental cameras.
"Using WeddingMix was appealing for our big day because it's footage that we can look back on and show our children and grandchildren someday."
Like their style? Here's how you can do it: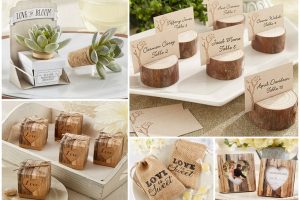 Top 10 Rustic Wedding DIY Ideas You Can Actually Do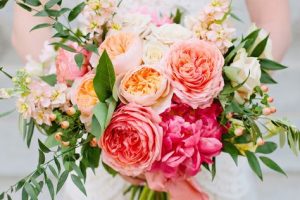 9 Flowers Perfect for a Summer Wedding Bouquet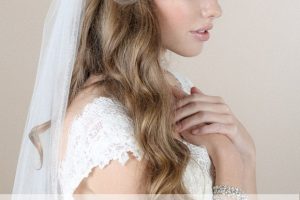 16 Romantic Hairstyles for Spring & Summer Weddings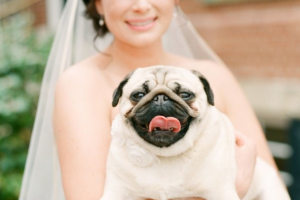 How to Include Your Fur Babies in Your Wedding Day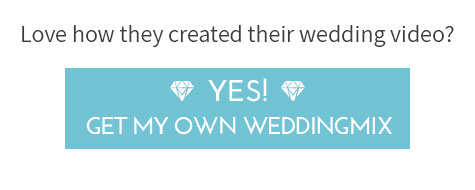 Real advice from the Bride & Groom!
1. What part of your wedding planning are you most proud of?
We're most proud of the fact that we didn't let wedding planning completely consume and overwhelm us. That we worked together and that I (Erica) never turned into a Bridezilla. Also I think it was smart to hold our ceremony and reception at a friend's house, where we didn't have to pack everything up that same night.

2. Where did you get married?
We got married at Dan Aykroyd's house in the town of Chilmark on Martha's Vineyard (where we live).  We were married under an arbor made by friends, in the yard, and walked over to the other side of the house for our outdoor reception. It was thundering and down pouring rain that morning. Thankfully, a couple of hours before the wedding started, the sun came out, dried up all the rain :notes: and it was a beautiful outdoor wedding.

3. Why was using WeddingMix appealing for your big day?
Using
WeddingMix
was appealing for our big day because it's footage that we can look back on and show our children and grandchildren someday. It's also such a whirlwind being caught up in the moment, that it's nice to take a step back and watch how it all unfolded.

4. What were the most important moments that WeddingMix was able to capture on your special day?
We set up a station with one of the cameras with prompts such as "What advice would you give about the bride/groom", "What's your best marriage advice" and "what should we do our first year of marriage?" Although most of guests didn't see our station (my advice to future couples would be to put this station somewhere very visible and even make an announcement to get people involved!) we did have our parents and my grandparents record themselves later on, and their responses were really touching. The ceremony itself was something I'm really glad we captured, but those questions being answered by loved ones were really special, and something we can always look back on.

5. What is your top wedding budget tip(s)?
Our biggest decision was concerning food. Ben is a chef and owner of a great restaurant here, and we were considering having him do the food. It came down to what was more important: saving money, or enjoying the wedding without added stress. We found that by paying someone else to do the catering we were also paying to keep ourselves de-stressed. We kept our budget down in other ways, by having our friend do all of the floral arrangements (bouquets, boutineers, etc) and buy the flowers whole sale. I made a small cake for us to cut into, as well as the cupcakes and we had a dessert bar. That saved us a lot of money. We had friends help set up and bring props, decorations, we borrowed chairs from a nearby venue.. it really was all about gathering everyone we knew and having everyone contribute a bit. Also, it's smart to put everything on one credit card that racks up the points.. use those points to pay for your honeymoon!!
Vendors
Officiant:  Ben's stepdad, John Hough.
DJ: Pinto Abrams
Hair: Emily Cottle
Flourish: Jacqueline Stallings
[74590]