Kaitlyn and her true love said "I do" to their future together! You won't want to miss their stunningly romantic Ontario wedding video!
1. What part of your wedding planning are you most proud of?
Our budget! Being students, we had to keep a fairly tight budget while still wanting the wedding of our dreams. We kept it intimate, 45 people, and spent money on the important things. Also… we had breakfast for dinner! Waffles, bacon, hashbrowns, french toast, it was amazing.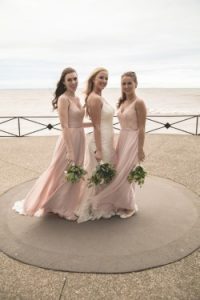 2. Where did you get married?
We got married at Liuna Gardens in Stoney Creek, Ontario Canada.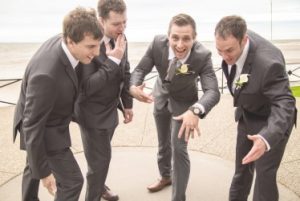 3. Why was using WeddingMix appealing for your big day?
WeddingMix
was appealing because of the affordability.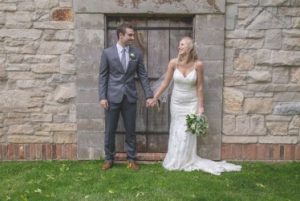 4. What special moments from your wedding do you want to remember forever?
The way my groom looked at me when he first saw me walking down the aisle, the love we recieved from all of our closest friends and family, the moments we had just looking at each other.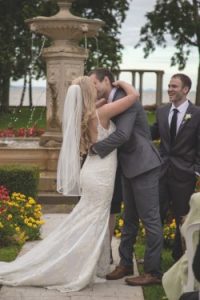 5. How did WeddingMix help capture those moments?
WeddingMix
made it easy to get intimate moments that a videographer would not have been able to. Since our friends and family were with us all day, we didn't have to worry about important moments getting missed.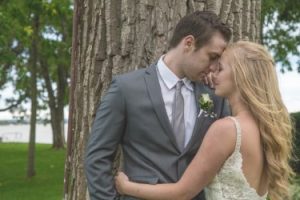 6. What is your top wedding budget tip(s)?
Don't over-do it. Its gone so fast, you hardly even have time to see the decor and small details. Spend money on things you will cherish forever, like photography and videos.
WeddingMix
made it so easy to keep within a small student wedding budget, while still being able to having a wedding video that shows the best day of my life.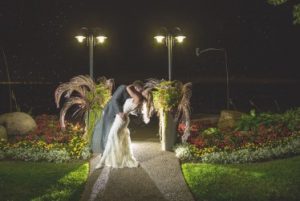 Vendors:
Wedding  Videographer: Ontario Wedding Video, 
WeddingMix
What a spectacular celebration – we wish the newlyweds a lifetime of happiness together! If you haven't looked at their Ontario
wedding video
, we encourage you to do so!