Just try NOT grinning as you watch this Round Rock, TX wedding video! There were so many special moments between the couple and sweet messages from excited guests. The couple's friends and family did a fantastic job of capturing every candid, joyful moment using the WeddingMix app and HD cameras. Check out the Burt Vachon wedding video highlight below and relive some of the most magical parts of the couple's big day!
You can really tell that the couple's friends and family were overjoyed to celebrate the beginning of this marriage. From guests traveling and leaving sweet video messages to excited family members getting psyched right before the ceremony, there was just so much love and anticipation throughout these nuptials. The couple had super sweet vows and their first kiss will make anyone go "awww".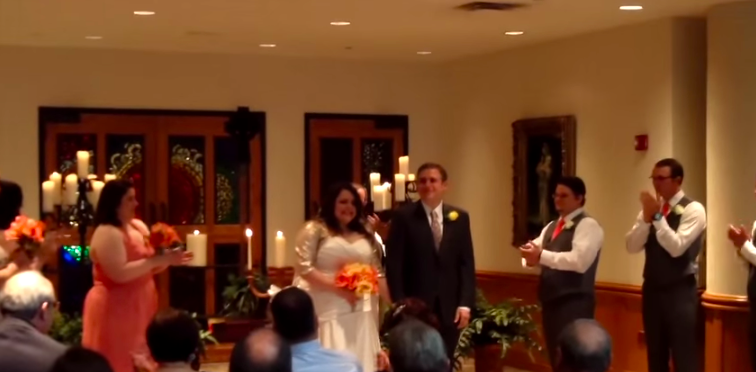 After being pronounced officially married, this couple and their guests were ready to celebrate! Their reception included lots of personalized details (seriously, their cake looked way too delicious). Overall, this Round Rock wedding had so many priceless moments that the couple is sure to treasure forever 🙂
Cheers to the happy couples from the WeddingMix team!