This lovely couple said their "I Do's" in stunning Taupo, New Zealand! Check out how they were able to put together this beautiful wedding and the helpful advice they have for newly engaged couples
This bride was absolutely glowing on her special day! From the bride's stunning gown to the smiling faces on each and every guest that attended the wedding, the day was truly special for these newlywed's. Watch this stunning Taupo wedding video to feel the happiness and excitement that the newlyweds felt on this unforgettable day! The guests at the wedding were able to capture every moment that they felt were special with the help of the WeddingMix app and cameras!
"WeddingMix was affordable and also, we thought what a fantastic idea to have our wedding filmed from our guests eyes"
Like their look? Here's how you can do it!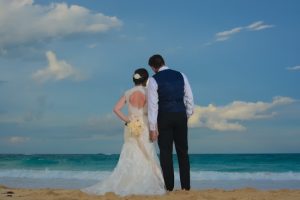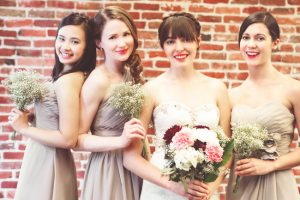 Real advice from the Bride & Groom!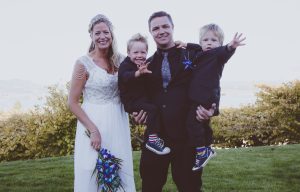 1. What part of your wedding planning are you most proud of?
As we planned our wedding on a tight budget, we decided to do all of our own catering.  The venue that we selected, catered for this with an amazing kitchen and you could bring your own alcohol.  We were very proud of the outcome here and that (together with our friends and family), we were able to serve 84 guests an abundance of incredible food and alcohol throughout the duration of our wedding.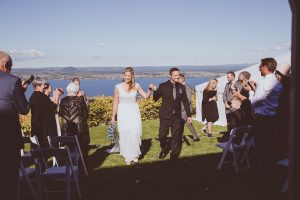 2. Where did you get married?
We got married in the middle of the North Island, New Zealand in a town called Taupo.  We chose a venue called Te-Moenga Lodge.  The lodge is perched up on a hill in Acacia Bay, which is about 15 minutes out of town and has extensive views of lake Taupo as far as the eye can see.  The lodge is run by Phil and Cheryl London and they are truly amazing and did everything possible to help our day run as smooth as possible.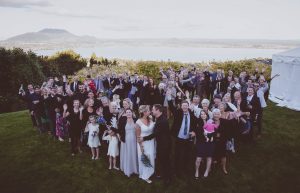 3. Why was using WeddingMix appealing for your big day?
Our friends and family were helping with everything on our special day, including our photographs.  We did not want one of guests to have to video for the duration of our wedding, so I started to search online for another option.  The WeddingMix App appealed to us for a number of reasons, it was affordable and also, we thought what a fantastic idea to have our wedding filmed from our guests eyes, something quite different and we knew a number of our guests would get in to it.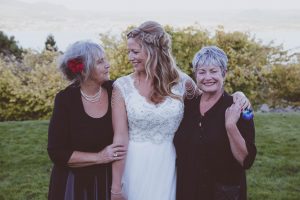 4. What were the most important moments that WeddingMix was able to capture on your special day?
The most important moments that WeddingMix could capture, would definitely be the ceremony and pictures and words from all of our guests that have travelled from all over the world.  Also pictures of everything that was so special on the day, such as our cake, the stunning view, the marquee set up, our bridal party and of course our beautiful 4 children and the rest of our family.

5. What is your top wedding budget tip(s)?
Top wedding tip.  We kept our wedding very natural and simple with not too much fuss.  We made a lot of the decorations ourselves.  Also all of our outfits (bridal party and children) were brought on line, including my wedding shoes, jacket and wedding dress – this saved us a lot of money.  Another great tip, we used our cousins, aged 11 – 15 to wait on our guests, serve food and take polaroid photos throughout our wedding.