A little bit of rain could not slow this charming wedding at The Barn at Gibbet Hill down! From the personal DIY touches to the couple's stunning first dance, it was clear there was a lot of heart at this beautiful Massachusetts wedding!
The newlywed's wedding guests gave the couple their best advice using the free WeddingMix app and cameras. A personal and hilarious touch to their amazing wedding video!
Check out the Lyon's priceless wedding video highlight below:
Moments created and captured by loved ones. Wedding video highlight by WeddingMix.
Details from beautiful bride, Lauren:
What part of your wedding planning are you most proud of?
Standing back and watching all of our family and friends in one room was the most magical moment of our lives. We took time before cocktail hour to soak it all in, and it was incredible to see everything in action.
Mike's dad spent months making every centerpiece by hand while his mom helped with sanding a pair of shutters used to hold our escort cards. Lauren's mom, cousin, and grandma helped make the favors and other centerpiece items.
People mingling, the guest book table with family pictures, the cupcake table, the wagon with our favors… It was one of the highlights of our day to see everything just come together.
The Barn and our event planner, Sara Lin McCay, did an amazing job of placing everything "just so", making it incredibly romantic, rustic, and beautiful.
We also tied in personal touches to keep our family close to our hearts.
We used Mike's grandfather's briefcase for our card box. Lauren borrowed her grandmother's stole for pictures outside, her mother-in-law's veil (which both Mike's mom and his aunt wore to their weddings), and she pinned her late aunt's broach to her corset.
Lauren's brother's girlfriend sing the song Lauren walked down the aisle to. We did our best to make our wedding day as unique to us as possible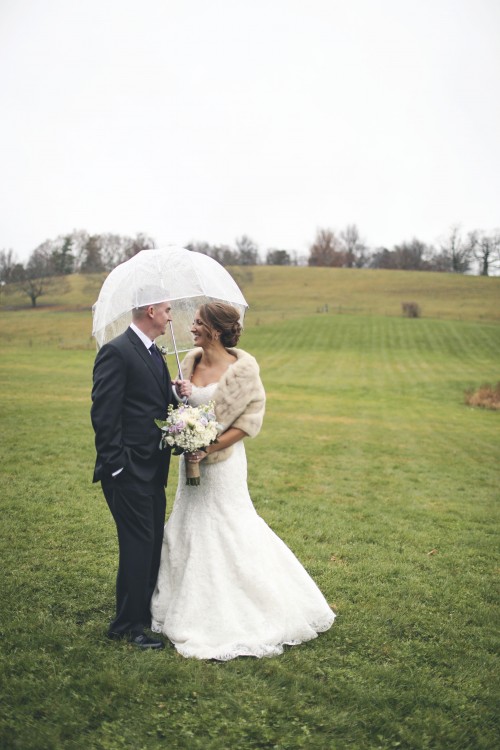 Where did you get married?
The Barn at Gibbet Hill, Groton, MA
Why was WeddingMix an appealing way to get a personalized wedding video?
Flexibility and affordability were the main reasons we chose WeddingMix. We knew we wanted special moments on video and the idea of having it all from our guests' perspective was really unique.
What special moments from your wedding do you want to remember forever?
Seeing each other for the first time during our first look and the dances with our mom and dad were some of the special moments from our wedding.
Lauren walking down the aisle and the best man and maid of honor's speeches were some of the most memorable moments (Mike).
Dancing with both of my grandparents was also one of the highlights of the night (Lauren). Meatloaf's Paradise by the Dashboard Light was also a late night dance favorite.
How did WeddingMix help capture those moments?
Mike's cousin, Kevin, took control of the video cameras and filmed all our essential moments. He went above and beyond to interview our guests. My maid of honor had a selfie stick which made for amazing photo and video opts!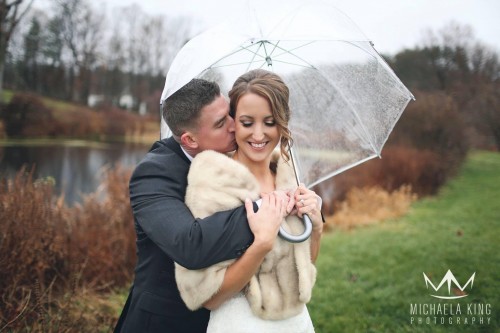 Vender Shout outs
Photographer – Michaela King
DJ – Brandon Llyod
Invitations – Christine Meahan Designs