Bethany and her husband's wedding in Cincinnati was filled with love, happiness, and LOTS of rain! But don't worry, a little bit of rain didn't put a damper on this special day. From the pretty outdoor venue to all of the wonderful DIY decorations, this wedding was absolutely perfect! You have to check it out!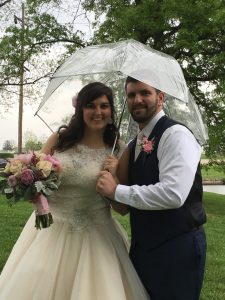 1. What part of your wedding planning are you most proud of?
All of the DIY projects! I'm an artsy person, so it was so fun for me to make a lot of things for our wedding, like the seating chart, the table numbers, all the table decorations, and I made all my own stationery. It was a ton of fun and I'm very proud of how everything turned out!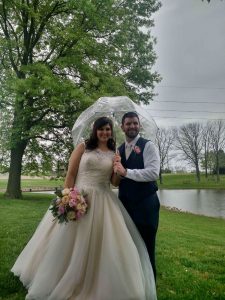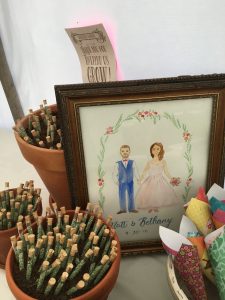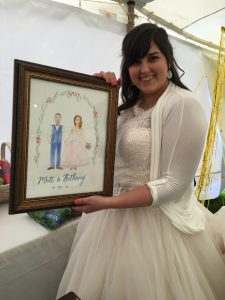 2. Where did you get married?
We got married outside on our church's property. The original plan was to get married in the church's gardens, and have the reception inside of the tent. But because of the heavy rain, we ended up having our ceremony and reception both inside the tent.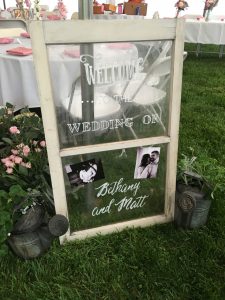 Check out this highlight video and see more from of the love, happiness, and rain from this couple's special day!
3. Why was using WeddingMix appealing for your big day?
Our videographer canceled on us very last minute, so we were in a time crunch. WeddingMix was very affordable and it sounded like a fun project that my friends were willing to help with, so it just made sense for us!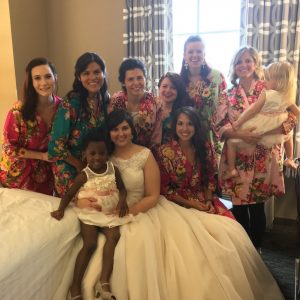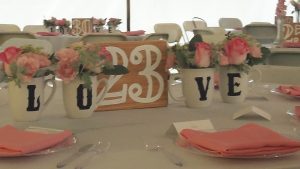 4. What special moments from your wedding do you want to remember forever?
During our ceremony, it was thundering and raining very heavily. During a prayer you could just hear the rain pounding the top of the tent. It was really neat to hear that during such a quiet special moment of our ceremony.


5. How did WeddingMix help capture those moments?
It was nice to have two cameras, that way we got different angles. I loved that it did video and photos.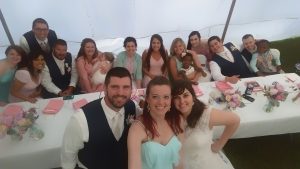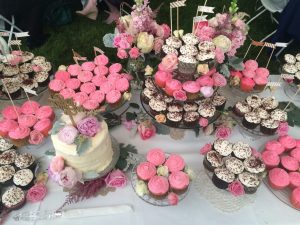 6. Vendors
Photographer: Amy Peppercorn Photography
Flowers: Renee Summe
Catering: Jacks Catering