Congratulations to Anne for her adorable outdoor wedding in Mount Bethel! The quaint ceremony was filled with laughter and love and guests will be talking about their gorgeous natural wedding scenery for years to come!  Come watch the wonderful first kiss, and dance the night away with the lovely new couple!
This intimate wedding video was shot by the bride and groom's guests. They had a fabulous time capturing the entire day with their own cameras along with the WeddingMix app!
We had the venue for the whole weekend and there was so much going on! I was running around like a crazy person most of the time, so it was nice to see all the footage of people enjoying themselves and having a good time before, during, and after." – Anne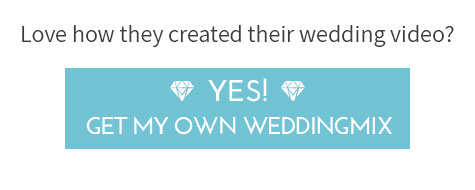 Like their style? Here's how you can do it!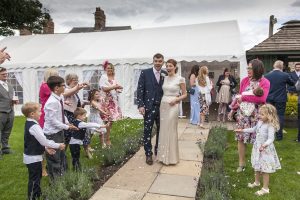 Tips to Host Your Backyard Wedding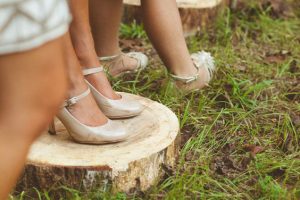 Outdoor Wedding Inspiration Sure to Take Your Breath Away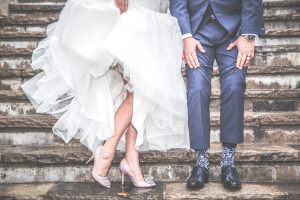 5 Wedding Budget Tips Your Best Friend Never Told You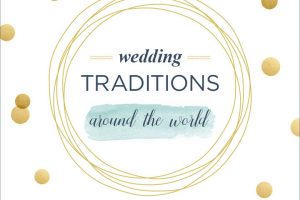 14 Wedding Traditions From Around The World (And Their Surprising Origins!)
Advice from the bride!
1. What part of your wedding planning are you most proud of?
The fact that we planned it in under 4 months! Mike proposed on May 4th 2018 and we married on August 25th of 2018. We have been together for over four years, living together for three, and have been calling one another "life partners" ever since moving in together so the idea of a long, drawn-out, engagement wasn't ideal for us. We couldn't wait to host the party of our lives and celebrate our love and commitment to one another with all of our closest friends and family.
Even with such a short timeframe, Mike was totally over the planning in the weeks leading up to the wedding. I, on the other hand, was not!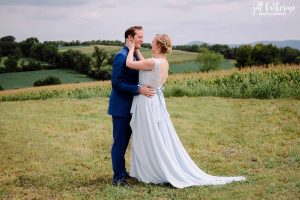 2. Where did you get married?
Chelsea Sun Inn in Mount Bethel, PA, near the Pocono Mountains and Delaware River, just about an hour and a half away from NYC, where we live… Pro-Tip for people who live in NYC: everything is so much cheaper here and exactly what we were looking for: peace, serenity, mountains, nature, and freedom!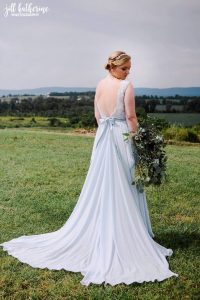 3. Why was using WeddingMix appealing for your big day?
Given that we had such a short time frame, we didn't really have the time to:
A) Save $ for a Videographer (who knew they were SO expensive?!?)
B) Spend the time looking for one that was high quality and fit our budget
Ultimately, I came across WeddingMix and really loved the idea of our guests being in charge of capturing our day through their eyes. Plus, our Wedding was already a large collaboration between myself and my husband and our talented, creative, and artistic friends, it seemed like the perfect fit! Plus, how can you beat the price? Amazing!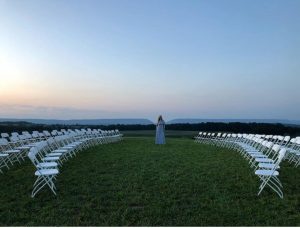 4. What were the most important moments that weddingmix was able to capture on your special day?
The dance floor, rehearsal, and all the moments before. Some of the pictures and videos from these moments are priceless and definitely moments I may have otherwise missed. We had the venue for the whole weekend and there was so much going on! I was running around like a crazy person most of the time, so it was nice to see all the footage of people enjoying themselves and having a good time before, during, and after 🙂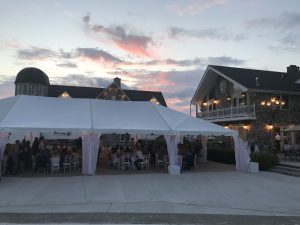 5. What is your top wedding budget tip(s)?
We were really lucky because we have a lot of connections in the entertainment and service industry who were instrumental in helping us stay within our budget. So many of these tips may not be applicable to you, but if you do know anyone with these resources or connections, do not be shy and ask for help! People who love you and care about you want to help you bring your vision to life!
Don't work with a florist and do your own flowers. Make your own bouquet (or have one of your talented and creative bridesmaids do it ;), boutonnieres, and corsages (again, creative and talented cousin to the rescue!) I live in NYC, so I am lucky enough to have access to the Floral District which is where all of the florists and big-name vendors in the city buy their flowers and supplies from anyway! Get there early (like 630/7AM), haggle, and pay in cash. We spent $300 on flowers and had SO many leftover! We received so many compliments on them, especially on my beautiful cascading bouquet.
Build your own bar! Like I said, I have a lot of connections in the service industry, so we were able to get all of our Wine and Beer for wholesale/discounted prices. IF you can get wholesale prices for your beer, wine, and liquor you will save thousands! Also, you know your guests best. What do most of them drink? What brand of Whiskey do they like? You can control all of that. The best part? We have leftovers! Now we have a beautiful, fully stocked bar and can entertain ourselves and our guests for months to come. It's a nice reminder of the incredible weekend we had. Total cost: $2000 vs. paying $40-60/person, per hour like most venues/caterers charge.
Brides: don't feel pressured to spend thousands on a dress, veil, shoes, headpiece, etc from a typical, mainstream, bridal shop for an outfit you'll wear once. Do your research, think outside the box, and most importantly, find something that makes you feel and look like a million bucks! Again, it is SUPER helpful if you have seamstresses and creative people in your life to help you make your dream a reality. I bought my dress from an online Chinese retailer (who sell their dresses to other retailers who then sell it for triple the price) and had it altered and adjusted to my liking once it arrived. I also opted for a non-traditional dusty blue wedding dress instead of a traditional white gown, which definitely saved on the cost as well. Total cost: less than $300 and I truly felt like the most beautiful princess bride.
Find an all-inclusive, weekend-long Venue. Not only can you celebrate with your wedding party and out of town guests for two nights in a row in the same place with no curfew or "end time",  you'll most importantly save on transportation and outrageous hotel costs. Our venue in particular was able to give us an amazing deal for renting out the space for the entire weekend.We hosted the rehearsal, rehearsal dinner, and morning-after brunch all in the same location AND were able to house our entire wedding party, plus our parents and few very close friends. (Some people even pitched tents!) Not every all inclusive venue is so budget friendly, so you definitely have to do your research!
You don't need a Videographer. These days everyone has a state-of-the-art camera/camcorder on their phones. Why not ask your friends to capture moments for you? It's really cool because you also see their perspective, someone who knows you and loves you, vs. a stranger. Just be prepared to not have footage of things you would've liked. For me, my biggest regret is that I didn't specifically ask someone to record my Father/Daughter dance and my Sister's/Maid of Honor's speech. But I'll do what they did in the old days, I'll have those memories embedded forever in my heart and soul (plus there are plenty of pictures of these moments!)
Find a Venue that doesn't need a ton of decorating. This is a huge money saver. Less is more was my approach mainly due to the fact that our venue was entirely outside, serene and beautiful, with natural and manicured landscapes. The backdrop of rolling mountains and greenery spoke for itself so we really didn't NEED much at all.
Repurpose materials to use for decorations. My Aunt and Uncle graciously took all of this on and made all the signage because they own a sign business, but they were thrifty and smart about what they used and repurposed wood and other materials to use for the signs, centerpieces, and other various decorations.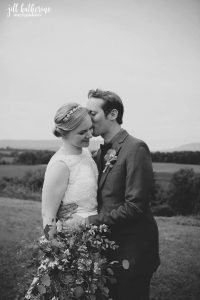 Vendor Shoutout!
[86653]