Michelle and Ryan's joyous wedding was SO fun and unique! Who wouldn't want to have their reception at a scenic zoo and get to feed giraffes and dance with peacocks?! You HAVE to check this amazing Colorado Springs wedding video out!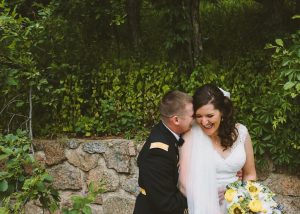 1. What part of your wedding planning are you most proud of?
How the ceremony/Mass turned out and how much everyone enjoyed the unique reception setting at the zoo (we fed giraffes, the views were stunning, the food was delicious, and it had both an indoor/outdoor feel).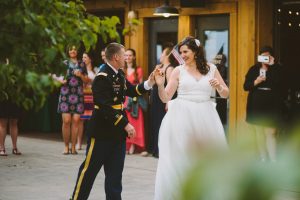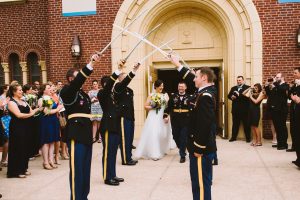 2. Where did you get married?
Our wedding was at Corpus Christi Catholic Church in Colorado Springs. We met in Colorado Springs and attended church at Corpus with many of our closest friends.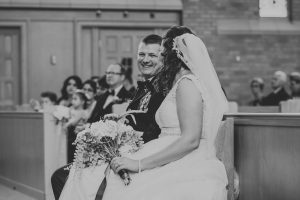 The reception was at the Cheyenne Mountain Zoo. Ryan and I have enjoyed visiting the zoo together while living in Colorado Springs. And as my dad said in his toast, "Michelle has a passion for animals and another passion of hers is the mountains, so who else could find a zoo carved into the side of a mountain for a wedding reception?"
Watch the couple's Colorado Springs wedding video to see some awesome zoo moments from their special day!
3. Why was using WeddingMix appealing for your big day?
Having a videographer for the whole day didn't seem necessary, but the option to have a highlight video of our favorite moments recorded by friends and family seemed to be a perfect option.
4. What special moments from your wedding do you want to remember forever?
There were many things that I hope we remember forever! A few that come to mind – we waited to see each other until the ceremony, so seeing each other at the start of the ceremony was a great moment. We loosely choreographed our first dance and had so much fun dancing! Our brothers each gave toasts at the reception and had us laughing and crying. A peacock cut into the father/daughter dance which had everyone laughing and snapping photos.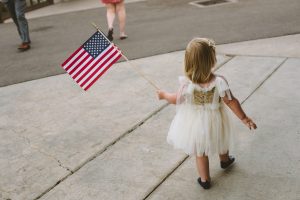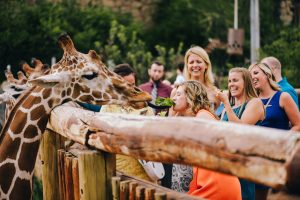 5. How did WeddingMix help capture those moments?
We opted for the two camera option for WeddingMix. It gave us the ability to have a designated camera with both the guys and gals while they got ready. Our friends and family were then able to capture clips of toasts, dances, bridal party, and lots of clips of giraffe feeding!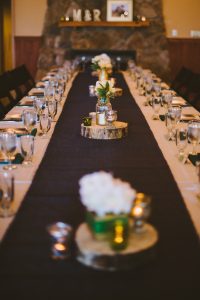 6. Vendors
Photography: Teresa Woodhull Photography
Ceremony: Corpus Christ Catholic Church
Shuttle service: Grayline
Reception Venue: Cheyenne Mountain Zoo
Food: Cheyenne Mountain Zoo Catering (Chef Ian Webster)
Graphics: Jason O'Hara Graphic Design