Megan and her husband's dreams came true at their magical wedding! Thanks to their guests for using WeddingMix, this adorable couple will now have a personalized wedding video to cherish, especially since the video is through the eyes of their closest family and friends. They can relive this amazing day full of love and excitement for years and years to come! Check out their wedding video below!
We didn't have room in our budget for a traditional videographer but we knew we would have moments in the day that we'd want to relive somehow!
Like their look? Here is how you can do it!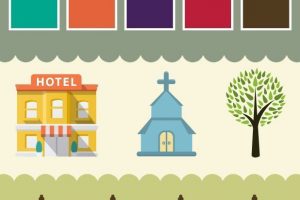 20 Classy & Beautiful Fall Wedding Ideas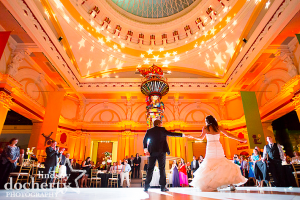 3 Savvy Secrets to Find Your Wedding Style from Top Wedding Bloggers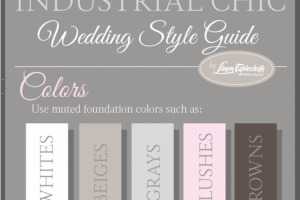 5 Must-Have Features of an Industrial Chic Wedding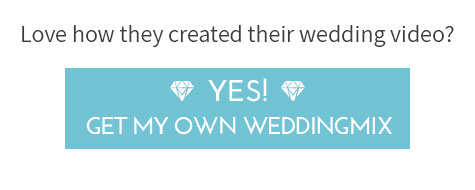 Real advice from the Bride & Groom!

1. What part of your wedding planning are you most proud of?
I am incredibly proud of how well everything came together. The vision I created and worked so hard to achieve really came through in the look and feel of our day. Thanks to tons of advance planning and some incredibly generous friends coordinating, our day was joyful, beautiful, and stress-free.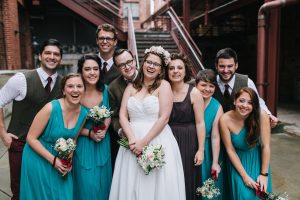 2. Where did you get married?
The Cookery in Durham, North Carolina. 

3. Why was using WeddingMix appealing for your big day?
We didn't have room in our budget for a traditional videographer but we knew we would have moments in the day that we'd want to relive somehow! We loved that WeddingMix was affordable and allowed our best friends to take charge of filming the most meaningful moments of the wedding day.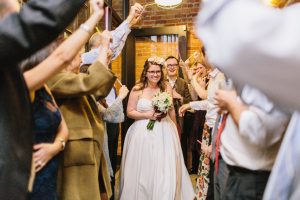 4. What special moments from your wedding do you want to remember forever?
Honestly, everything! A few standout moments include: Our first look, seeing our chuppah for the first time, walking down the aisle with our parents, reading the vows we wrote ourselves, our Maid of Honor and Best Man surprising us with a performance of "You've Got a Friend" after their toasts, and dancing to "Dog Days Are Over" with the whole wedding at the end of the night! 
5. How did WeddingMix help capture those moments?
Our friends used the WeddingMix cameras to record a bunch of the surprises that were added into our reception. We wouldn't even have known to ask a videographer to look out of those moments! I also loved that the cameras were small enough to film intimate moments without feeling intrusive.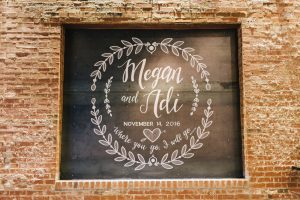 6. What is your top wedding budget tip?
Spend money on the things that really matter to you! You don't need to shell out thousands of dollars for a florist if you aren't interested in huge floral arrangements; a neighbor helped us build our table arrangements with flowers from a wholesale company online, and I built our bouquets for a fraction of the cost of traditional wedding flowers. Also- make a serious budget spreadsheet and update it religiously. Organization was key to make sure we didn't overspend. 

Vendors
Photographer: Urban South Photo- http://www.urbansouthphoto.com/
DJ: Damien Maass- http://damienmaassfilms.com/
Chalkboard Artist: Marika Wendelken- http://www.mwcalligraphy.com/
Hair/Makeup: LULA Hair & Makeup- http://www.lulahairandmakeup.com/
Caterer: The Catering Company of Chapel Hill- http://www.thecateringcompanych.com/
Venue: The Cookery- http://www.durhamcookery.com/
Day-Of Coordinators: Ariel Beach-Westmoreland & Bethany Wheeler
Durham wedding video – WeddingMix
[61035]