Jessica and Eben's California wedding extravaganza is nothing short of awe inspiring! From the fun, personal touches to the heart warming romance – it's a wedding you do not want to miss!
We obviously couldn't be everywhere at once (and neither could our photographers), so it was so much fun to see what moments everyone caught, even when we weren't at their side.
Like their look? Here is how you can do it!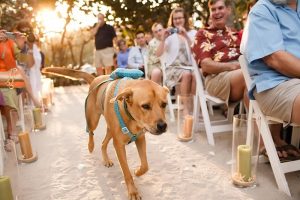 How to Include Your Fur Babies in Your Wedding Day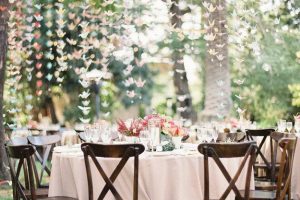 5 Essential Details Every Stunning Spring Wedding Needs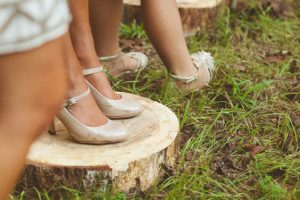 Outdoor Wedding Inspiration Sure to Take Your Breath Away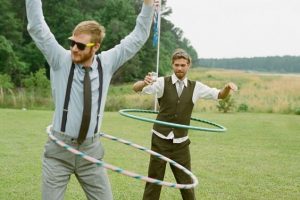 Don't Be a Bore; 11 Fab Wedding Entertaining Ideas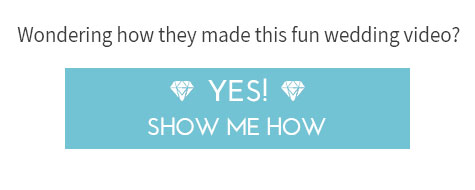 Real Advice From the Bride & Groom!
1. What part of your wedding planning are you most proud of?
Really, I'm just proud that we pulled everything off. We didn't have a big budget, and it took way more work than we ever expected, especially because we were planning much of our wedding remotely from six hours away, and met many of our vendors only once before the wedding – many after we'd already agreed to use them in our wedding. Ultimately, we wanted a wedding that reflected our personalities and the 12 years we had already spent together. I am happy with the feedback from our guests that our wedding felt fun and unique to our relationship, and that everyone had a great time, so all that hard work paid off.
2. Where did you get married?
We had looked into a few official wedding venues, but it quickly became apparent that getting married at Eben's mother's house was the best option. A year before our engagement, she and her husband Kurt had moved into a beautiful log cabin home with ample outdoor space in the hills of the Central Coast of California, and it just made sense to celebrate with family and friends in their beautiful space. Their home is made for outdoor parties!
3. Why was using WeddingMix appealing for your big day?
We were working with a limited budget (seriously, everything wedding-related seems to cost so much!), and so we were very excited to see what we got in return for working with
WeddingMix
. It was SO cool to see videos from people on the other side of the country who couldn't attend our wedding who were able to leave well wishes for us. At our wedding, we made sure to give the WeddingMix cameras to extroverted guests who had some previous experience with filming events (or even their own complaints with the videographers at their own weddings, so they knew what to avoid). It all turned out great! And there was plenty of bonus footage from guests who uploaded via the app. We loved seeing the different perspectives of our wedding and seeing all the moments we never would have witnessed had someone not filmed and shared with us.
4. What special moments from your wedding do you want to remember forever?
Because I was born and raised in Indiana, and Eben and I had both left California's Central Coast together several years ago to move to Northern California, we had a lot of guests who were traveling great distances (5+ hour drives) to share our day with us. It was a treat to see people from all corners of 12 years' worth of relationships coming together, interacting and celebrating our marriage as one big party.
5. How did WeddingMix help capture those moments?
We obviously couldn't be everywhere at once (and neither could our photographers), so it was so much fun to see what moments everyone caught, even when we weren't at their side. From the vows to the dance floor, everyone brought in their own unique perspectives and flourishes to the day.
6 – What did you like the most about your vendors:
Our
photographer
, Jayson Mellom – Jayson is simply the best! I worked with him up until 2008 in print journalism, and he continues to do amazing work in the wedding business. His decades of experience in photo journalism really shines through in his wedding work, and I love his documentary photo style. His sidekicks Jay and Robin are equally amazing. 
http://jaysonmellom.com
I learned of
hair stylist and makeup artist
Jessica "Luckie" Winstead from the recommendation from a friend of a friend. Her hair and makeup skills are divine, and I received compliments on her work all night long. 
http://www.stilettovixens.com/
My living hair piece came from Etsy (the rosettes are now planted in our backyard), and my awesome hairstyle was done by Jessica "Luckie" Winstead (details above).
DJ Malik Miko Thorne: Malik got glowing reviews not only from Eben and me, but our guests as well, who implored him (successfully) to keep playing after official reception time ended. Because of him, we have a whole other set of songs (besides the obvious) to remember our wedding to. He's very attentive to taste and turns those song suggestions into a fabulous evening. http://www.centralcoastweddingstandard.com/malik-miko-thorne/
Catering: Pacific Harvest is run by another former co-worker, Dawn White, whom I took a chance on, knowing that we worked together previously. She was incredibly attentive, answering almost all of my emails within a day, and making things work when we had to be creative because of budget constraints. http://www.pacificharvestcatering.com/
Top tier cake and cupcakes
: Deni & Mo Confections made our top tier cake and cupcakes for our wedding. While we did a cupcake tasting before finalizing our order, we gave Denise a lot of freedom in the look and feel of the cake, cupcakes, and display. We were very happy with the taste and the result. Not one cupcake was left! (
http://deniandmo.com/
)