Bree and Aaron said "I do" to true love surrounded by their family and friends, and even included some Disney Music. They used WeddingMix to create their own unique highlight video. Check out their amazing Westminster Wedding Video below.
You miss certain aspects of your wedding while you're posing for photos, saying hello to family and friends, or talking to vendors, so we loved the idea of not only being able to relive all of our big moments, but to also see what we couldn't experience firsthand. 

Like their look? Here is how you can do it!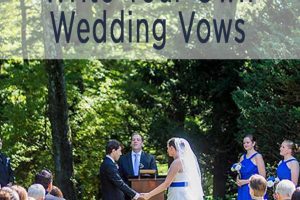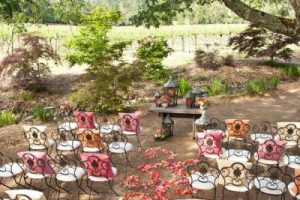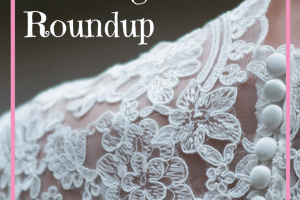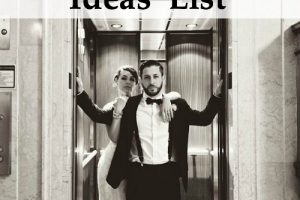 The Ultimate Wedding Venue Ideas Pro & Con List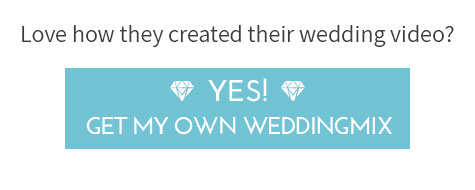 Real advice from the Bride & Groom!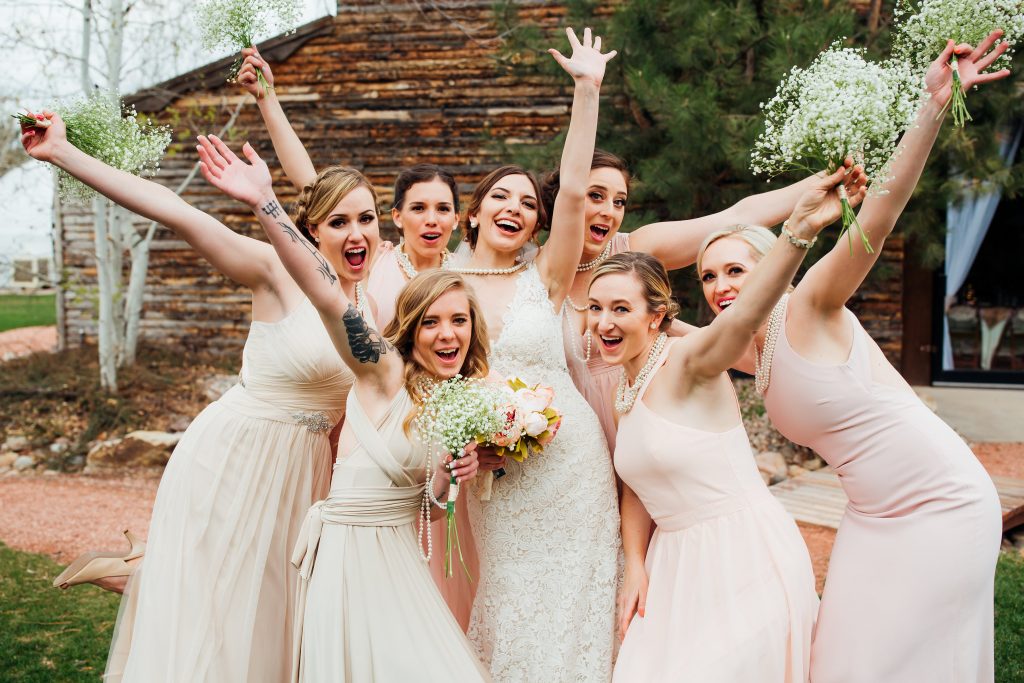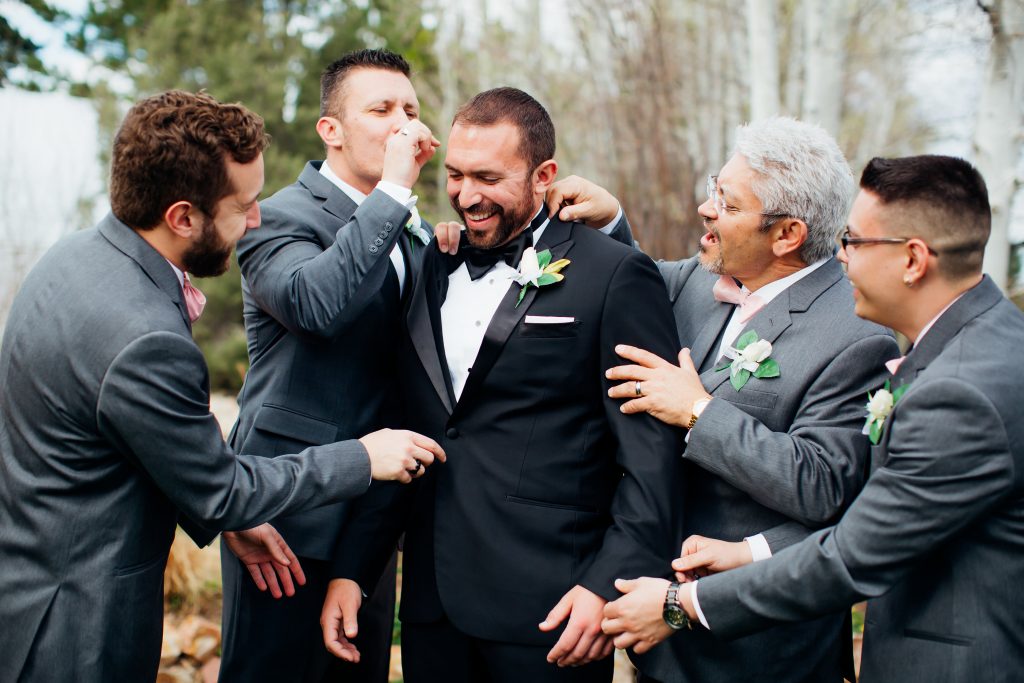 1. What part of your wedding planning are you most proud of?
We are most proud of the fact that our wedding was uniquely us. We embraced tradition when we wanted (I carried or wore something old, something new, something borrowed and something blue) and we bucked tradition when we wanted (we had two officiants – our married friends!). Our wedding featured a few nods to our favorite Disney movie, Beauty and the Beast, through music, decor and even our wedding hashtag (#BeautyAndBeastGetMarried). Dinner at our reception was a breakfast buffet (we love to cook breakfast together and go out to brunch) and we had a cereal bar for a late-night snack towards the end of the night. And from the ceremony processional to the very last dance, every song played was special or fun to us in some way. We wanted to make sure that our wedding was a true reflection of both of us and our relationship, and I think we accomplished that! Our wedding was an incredibly meaningful day that we will never forget!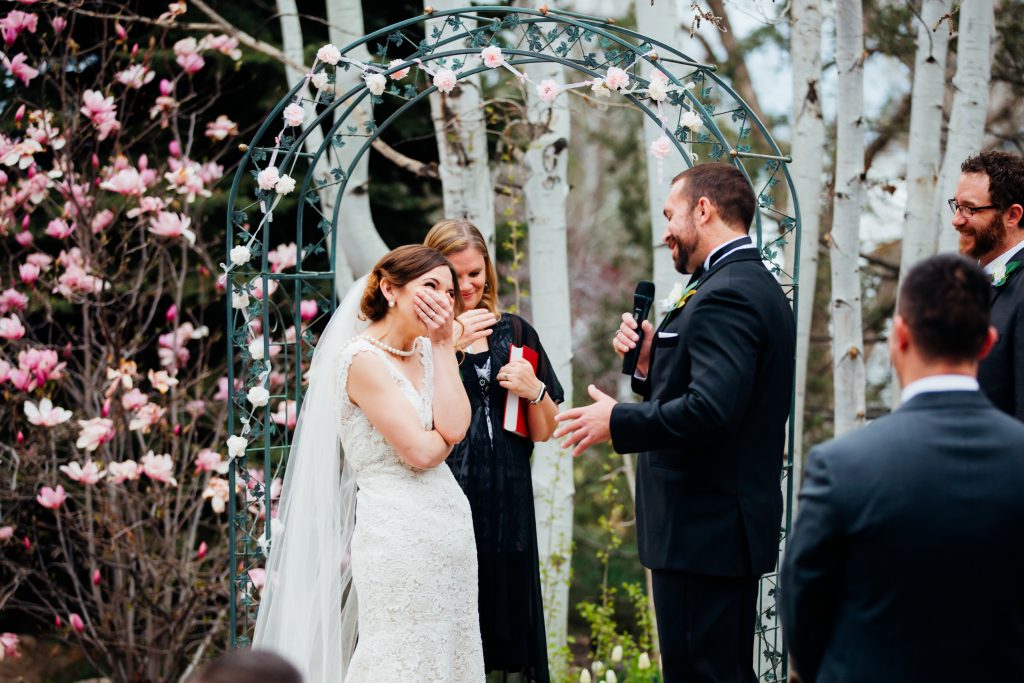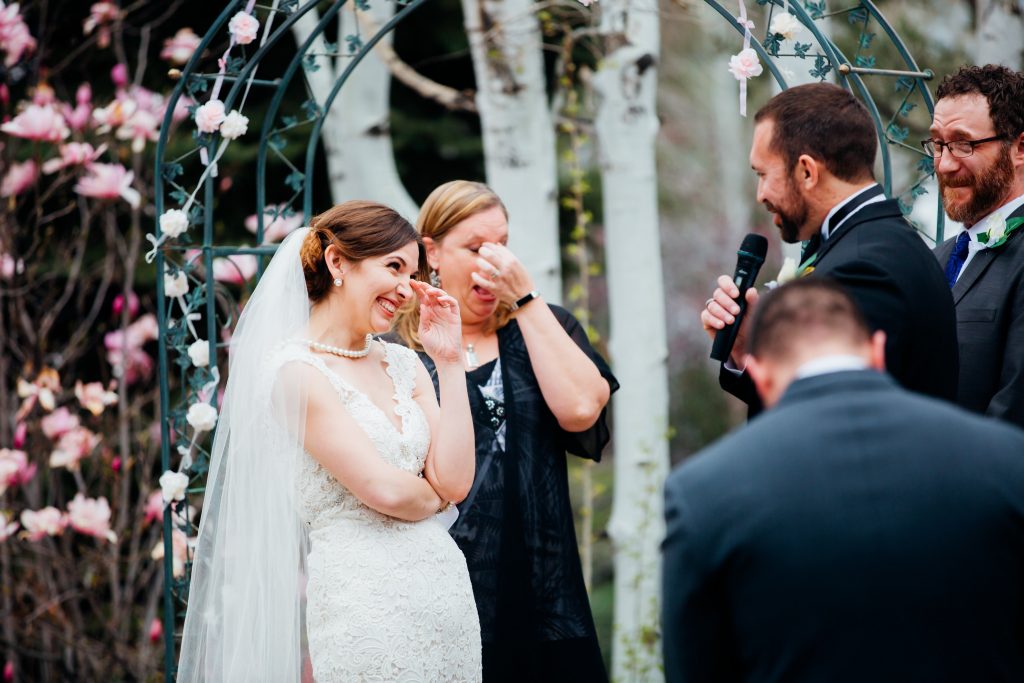 2. Where did you get married?
We got married at Church Ranch Event Center in Westminster, Colorado. It was the first venue we looked at, and we could totally envision having our wedding there. There is a beautiful garden where we had our ceremony and cocktail hour. We lucked out with gorgeous spring weather and the magnolia trees were in full bloom to frame our altar. The reception hall is so open, with beautiful chandeliers and twinkle lights hanging from the ceiling. This made our reception feel intimate and romantic, but there was also room for all of our guests to move around and not be right on top of each other. Not to mention that the bar is a spectacular sight and there is an additional room for a photo booth and games. Our venue had something for everyone to enjoy! We received so many compliments on Church Ranch Event Center and we just feel so happy to have been married there. It was the perfect setting for our wedding!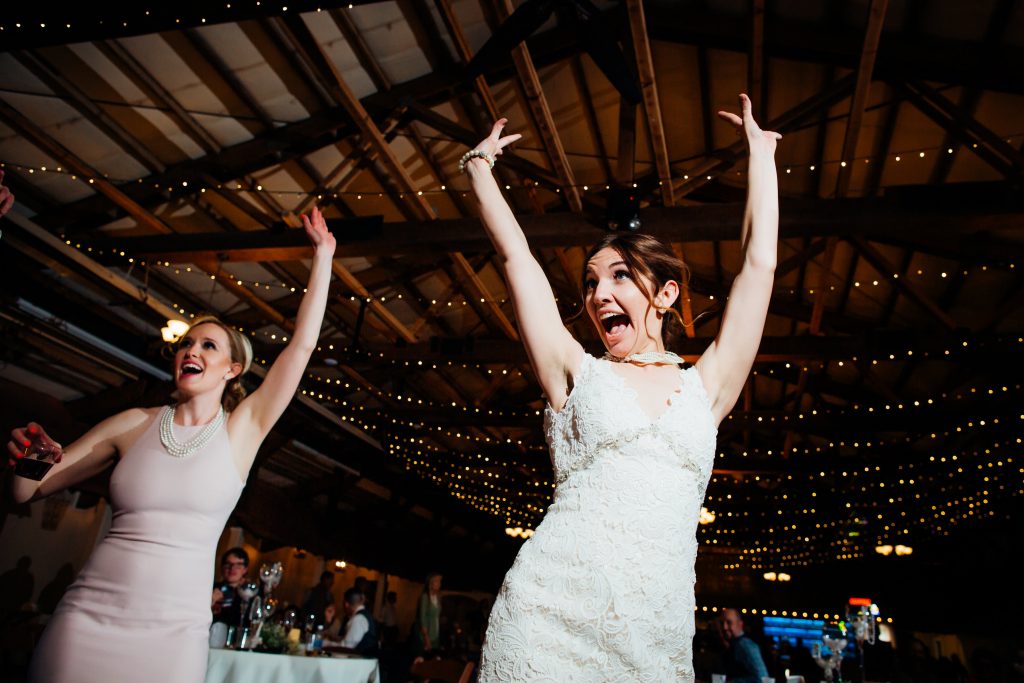 3. Why was using WeddingMix appealing for your big day?
We liked the idea of being able to see our wedding from our guests' point of view. We had briefly looked at hiring a videographer, but that was a cost we just couldn't justify. But then when we found out about
WeddingMix
, it seemed too good to be true! You miss certain aspects of your wedding while you're posing for photos, saying hello to family and friends, or talking to vendors, so we loved the idea of not only being able to relive all of our big moments, but to also see what we couldn't experience firsthand.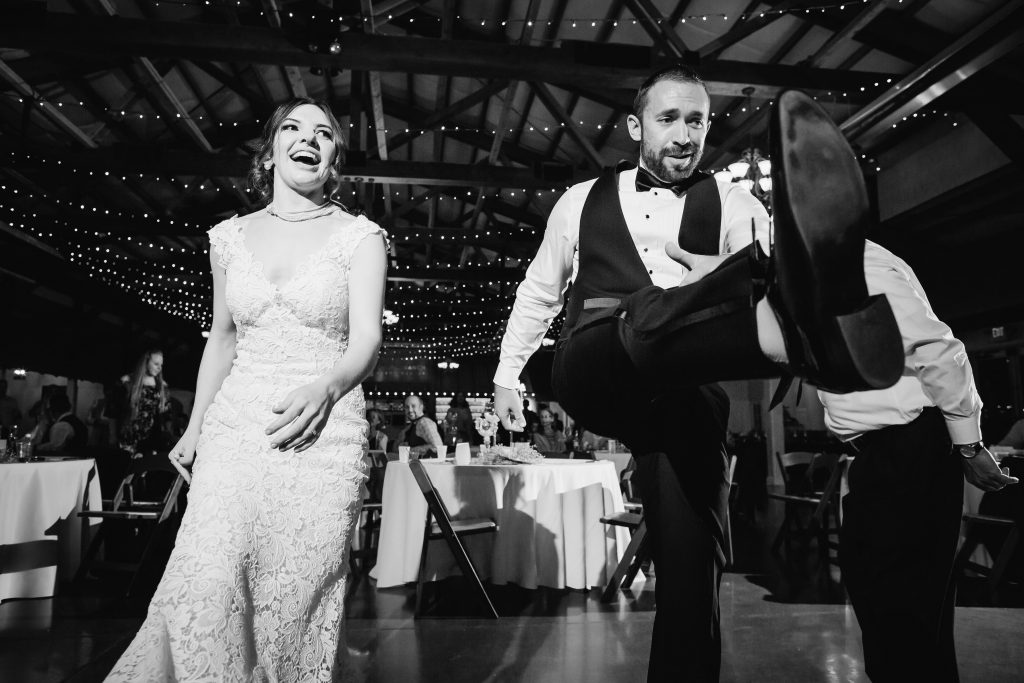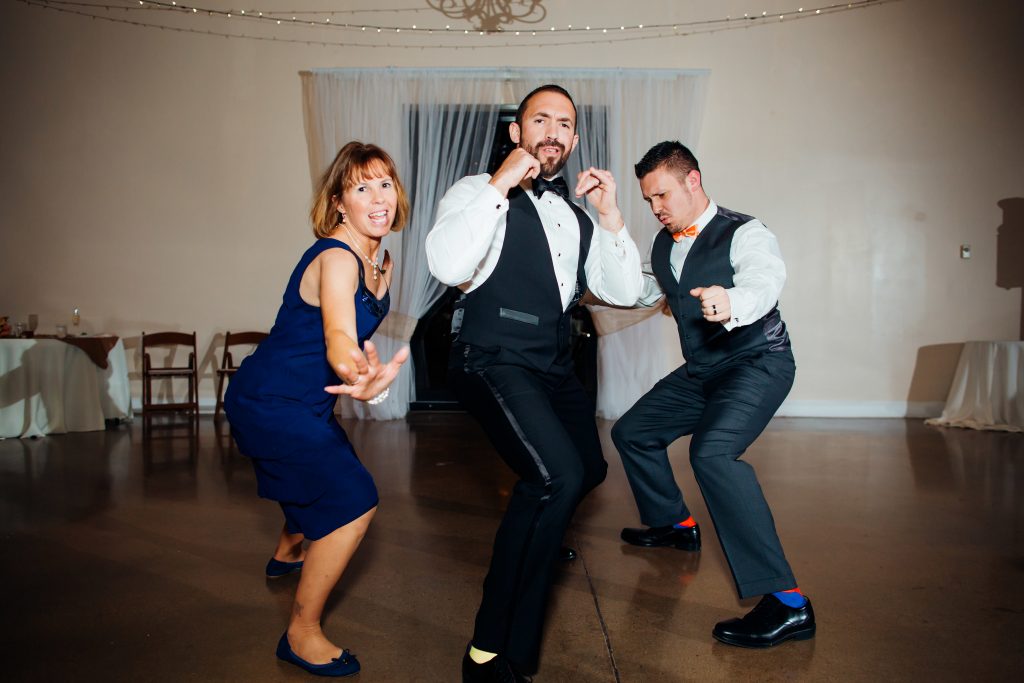 4. 

What were the most important moments that WeddingMix was able to capture on your special day?
We are thrilled that
so much of our wedding was captured
, but we are most grateful to have our ceremony, toasts and first dances on film. Each of those moments was so special, and we are so glad that we can watch them anytime we want! There was also some epic dancing that took place at our reception and some of that was luckily captured as well!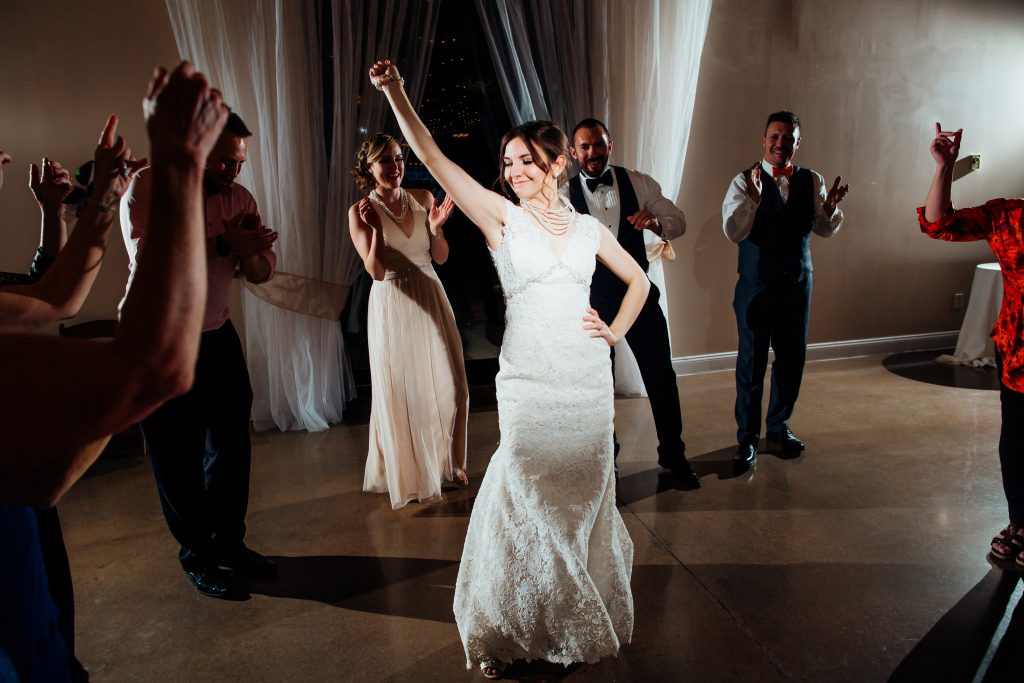 5. What is your top wedding budget tip(s)?
Our first tip is to try not to fall down the wedding rabbit hole. This can be very difficult to avoid, because people, magazines, and the internet try to convince you that you need all of these things to have the perfect wedding, but you don't. We used disposable glassware, napkins and tableware because it saved us so much money. Did it look as pretty? No, but did anyone care? No! We also chose not to hire a florist. We used bunches of baby's breath for the bridesmaids' bouquets and all of the other flowers were silk and I bought them on sale! We spent a fraction of the typical cost for flowers, most people didn't know they weren't real, and now we get to keep them forever! I have my bouquet on my nightstand and it makes me so happy to look at it every day!
Our second tip is to be as thrifty as your planning timeline allows. We were engaged for about 14 months, so I had plenty of time to compare pricing at different stores, watch out for great coupons and deals, and buy things over time so we weren't spending a ton of money all at once. Amazon is a one-stop shop for all things wedding, and there are always online coupons for craft stores such as Hobby Lobby, Jo-Ann, and Michaels. I also lucked out by perusing Target's dollar section on more than one occasion – they had some serious finds for our hotel welcome bags, reception decor and wedding party gifts!
Our final tip is to ask your family and friends for help! Our officiants married us for free as their wedding gift to us, and a family friend made our gorgeous (and delicious!) wedding cake as her gift to us. Our families and wedding party helped us plan, craft, shop, and set up and clean up the venue. We had an amazing support system that not only saved us money on a variety of costs, but also made our wedding so beautiful and wonderful. We feel incredibly grateful to all of them! We realize that each couple's circle has a different skill set, but don't be afraid to ask your loved ones to help you where they are able. We bet they will be more than happy to oblige!
Bree and Aaron loved their Westminster Wedding Video. Find out how you can get your own 
WeddingMix here.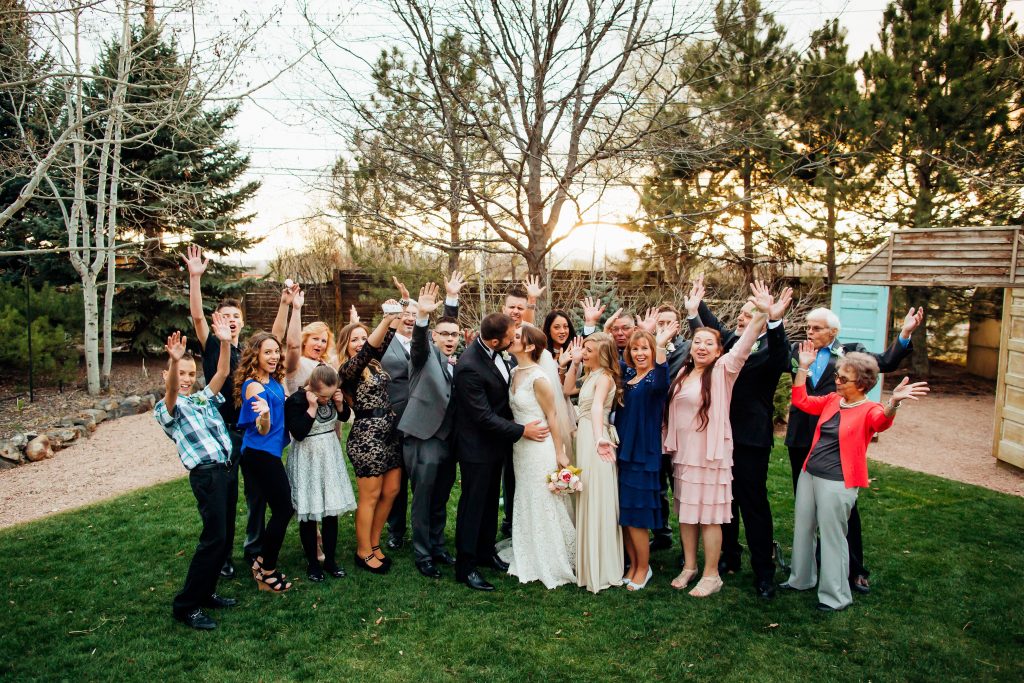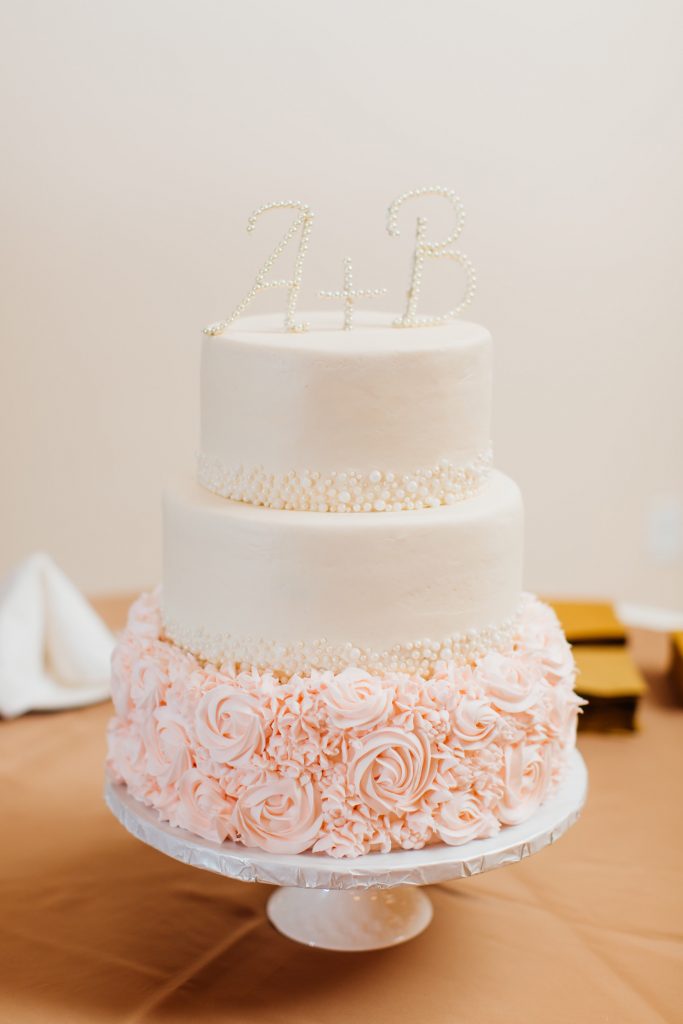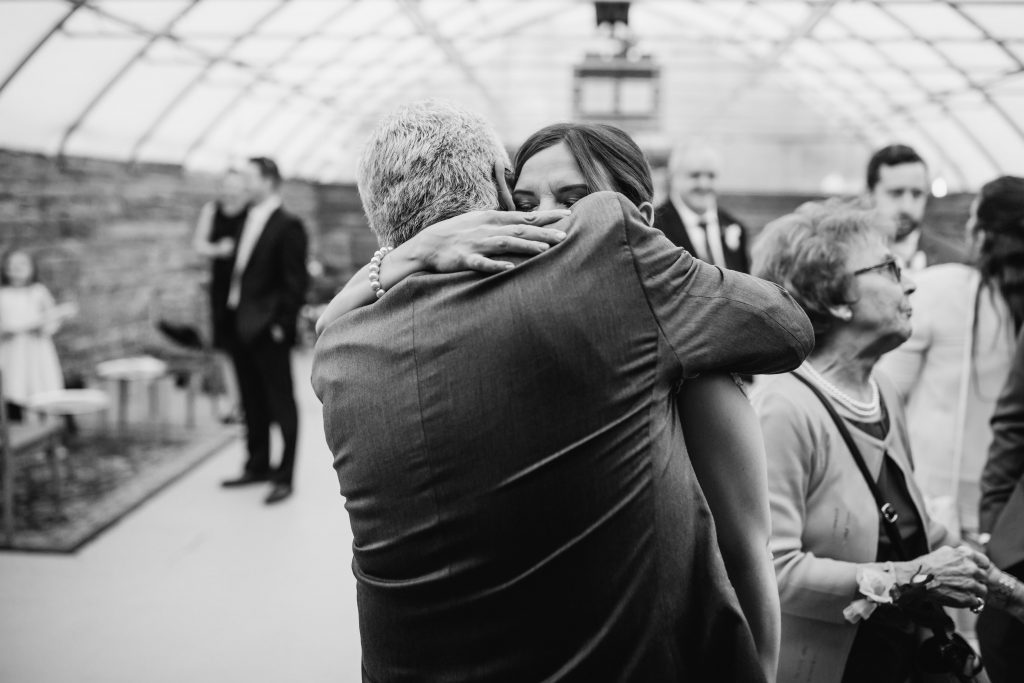 Vendors
We can't say enough about our amazing wedding vendors! They not only worked to give us the wedding of our dreams, but they are also really awesome people that we are so thankful to know!
[68740]