Elaine and her husband's outdoor wedding was so perfect- and so incredibly unique! They made sure to keep their celebration fun and creative, and they totally succeeded!
Thanks to their friends and family, the whole day was captured with WeddingMix! Now the couple will always have a sweet wedding video to reminisce on their perfect day!
"We also didn't want a cheesy Hollywood-style wedding video like what a lot of videographers advertised."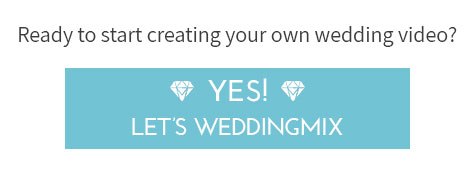 Like their look? Here is how you can do it!
8 Wedding Cakes That Are Almost Too Beautiful to Eat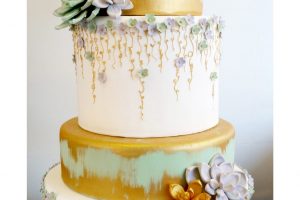 Magnificent Wedding Hairstyles That'll Make You Feel Like a Queen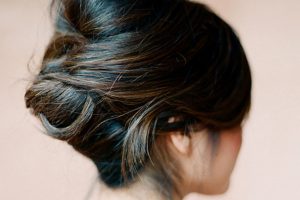 7 Sweetest + Simplest Wedding Cakes | Weekly Wedding Inspiration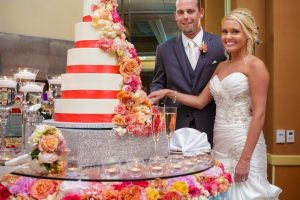 5 Essential Details Every Stunning Spring Wedding Needs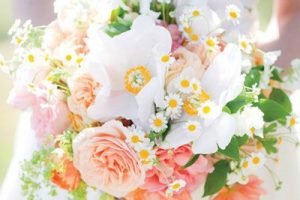 Real advice from the Bride & Groom!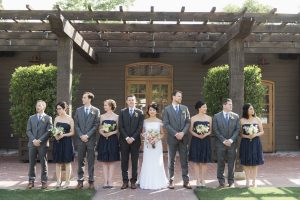 1. What part of your wedding planning are you most proud of?
Most of wedding planning can be very stressful and not particularly fun, but we tried to make it as much fun as possible when we had the opportunity to be creative, e.g., the seating chart, program, and wedding reply cards. Everyone who knows us, knows that we're snarky and sarcastic, so it was great to be able to put those elements in all of our printables to that they reflected who we are and didn't seem generic. With these printables, my husband and I brainstormed the designs together, and he designed everything himself instead of going with the stock printables available via the usual vendors.
The seating chart was particularly a big hit because it was a periodic table, which most folks had never seen before and was very much in line with our geeky personalities. Each guest was an "element" with their initials as the element's abbreviation as well as the guest's name, table number, and food preference. Visually, it was colorful and cute, and we had a lot of fun with putting in little Easter eggs like including our cats and characters from our favorite TV show, Friends.
These little touches were so much fun for us to make and provided really great moments of laughter during the stress of wedding planning. It was also really gratifying to see everyone hovering around the periodic table because they wanted to find all of the hidden eggs and then talking about how many they had found. It took a simple seating chart and made it into a cool game.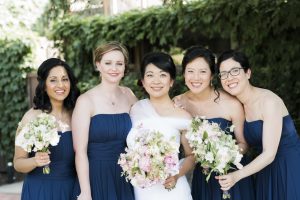 2. Where did you get married?
We got married at The Vintage Estate in Yountville, CA. We had the entire venue to ourselves, including the lawns, outdoor dining area for the reception, and The Barrel Room for dancing afterwards.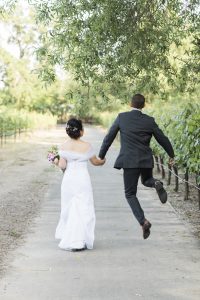 3. Why was using WeddingMix appealing for your big day?
Because there was an ability to select the number of cameras, we could make sure that the different areas, including getting ready, guest book, and vows, were all covered. We also didn't want a cheesy Hollywood-style wedding video like what a lot of videographers advertised.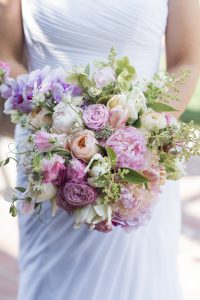 4. What special moments from your wedding do you want to remember forever?
The wedding ceremony itself with the vows.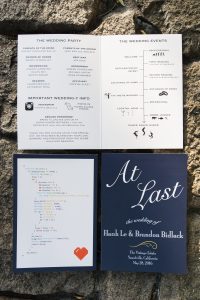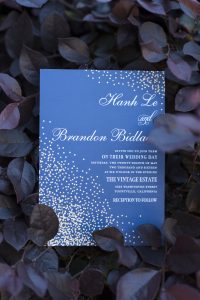 5. How did WeddingMix help capture those moments?
We were able to hand out multiple cameras to our trusted friends and ask them to record the wedding so that we'd remember what was said.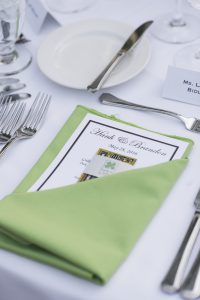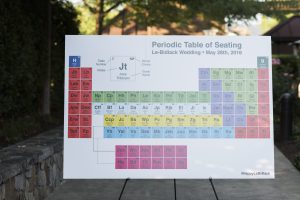 6. Vendors
Wedding planner: Chelsea Hudson from Caitlin Arnold Events
Photographer: Caitlin O'Reilly Photography
Florist: Wendi Goad from Sweetness and Light Flowers
DJ: Nate Seider of Caliber DJs
Cake: Perfect Endings