We have all been there: you're scrolling through Pinterest, saving all those dreamy modern wedding theme pictures in hopes that your wedding will look the exact same one day.  A picture with the bride surrounded by thousands of flowers? Saved. A pin of a couple on the edge of a mountain with a $30,000 wedding dress? Saved. But most of us are in need of more budget-friendly options.
Sorry to break it to you, but chances are you have a rich man's dreams with a poor man's wallet. Weddings can run the average person up over $20,000, and the weddings that you are perusing are probably double, maybe even triple that. But, fear not, for all hope is not lost. There are ways to achieve the perfect Pinterest wedding without putting you and your significant other into soul-crushing debt before you even tie the knot.
Check out these budget-friendly wedding hacks that'll help you achieve the perfect modern wedding on the average modern dime.
Go For a Dark Color Palette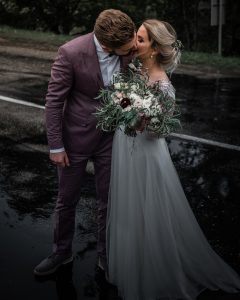 Darker color palettes are all the rage this year when it comes to weddings. Traditionally, light colors and blush tones were the go to, but as younger people are beginning to tie the knot, traditional wedding styles are beginning to fade into the background. Believe it or not, opting for this modern take on wedding colors can save you a little bit of cash as well.
Generally, if you expand your color options, cheaper alternatives will become more accessible. Also, since darker colors are less popular when it comes to traditional weddings, going for something a little more uniques may lower the cost on details and decor.
Saving on Dramatic Florals
One of the most popular decor trends for modern weddings has been dramatic floral arrangements! Though they are stunning and elegant, flowers can easily become one of the most costly expenses when it comes to your wedding. But, it's still not impossible to achieve this dreamy look on a budget.
If you plan your wedding date for the day after your venue has an event schedule, you could negotiate using the floral arrangements that were already in use for the prior event! Think the week after Easter for a chapel wedding, or the day after a wedding at another venue.
Also, if you incorporate more greenery and foliage into your arrangements, it will take up space and be less costly than full florals.
AirBNB a Venue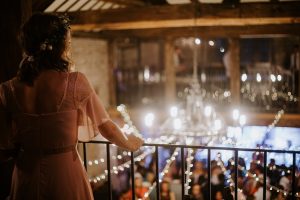 We all know how tedious it can be to have to reserve a venue for the reception AND the ceremony AND figure out lodging for guests, but popular vacation rental app, AirBNB, could be the smart financial solution to your troubles.
With AirBNB, you can find a venue in the location that you want for cheaper than a typical venue. This rental can then double as your wedding venue and lodging for your guests!
Use Spotify as a DJ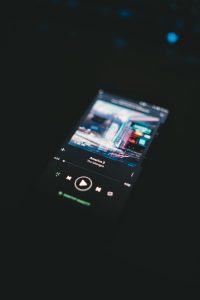 In this day and age, why hire a person to DJ your wedding when an app can do just that for $5/month?! Chances are, you or a loved one already has a Spotify subscription, so utilizing the app's playlist feature will make for the perfect wedding DJ for next to nothing!
You can have your guests contribute their song recommendations to a wedding playlist, and you also get access to an unlimited music library. Some DJs can run you hundreds, maybe thousands of dollars for a service that your phone can do for you!
Capitalizing on Natural Elements
Place cards and written signs are a wedding must-have, but there are options that you can take in order to save a little more on the inevitable. Modern weddings are beginning to take more and more inspiration from the rustic side of things, so utilizing nature to add rustic flair to your wedding is the perfect low-budget solution!
You can use logs that you find in the woods across from your house as place card holders, you can handwrite names on leaves as makeshift place cards, and you can even utilize the nature around your venue as decor!
DIY Your Wedding Video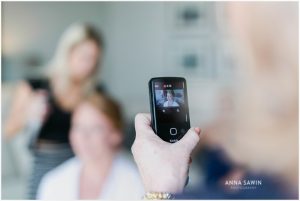 Nowadays, less and less couples think that they can afford a wedding video, but it turns out that you actually can, maybe even for less than your shoes cost! Weddingmix is a fantastic service that allows your guests to take charge of the camera and record your wedding video from their point of view!
Hundreds of Weddingmix customers have been thrilled by their custom wedding video and you can be too! Check out Weddingmix's packages to see what fits best for your budget and your preferences on our website.
Do Your Own Makeup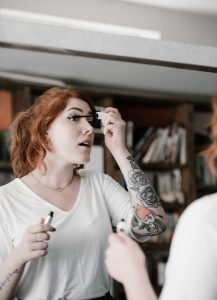 People don't ever really think about how much wedding makeup can affect their budget. Makeup is almost an unspoken necessity for weddings, so people never really have a second thought about spending the money to get it done. But, makeup can be a simple thing to master on your own using products that you already have or by finding inexpensive dupes for higher end products.
Even if you can't do it well, chances are, you have a close friend or family member who would be willing to help you out for free! Doing your own makeup can save you a little bit of cash with a Macy's online coupon to put towards something else that you really want! For tips on how to get glam for your big day, click here!
These wedding trends are must-haves for your modern wedding, but you don't have to spend an arm and a leg to get the look and feel that you want! I hope you enjoyed these tips on how to budget hack your way to your perfect wedding, and make sure to share your budget-hacking tips and tricks in the comments below, or follow us on Instagram at @weddingmix!