What's better than one wedding reception? Two wedding receptions! Check out Susie and Greg's memorable celebrations in Medina, Wisconsin and Calgary, Alberta in their unique Wedding Video filmed by their guests!
"the moments captured will be treasured."
Like their look? Here is how you can do it!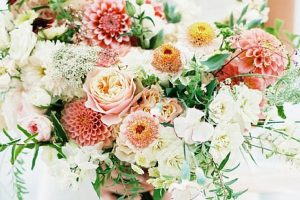 9 Flowers Perfect for a Summer Wedding Bouquet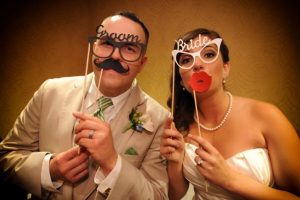 7 Fun Wedding Entertainment Ideas You Haven't Heard Before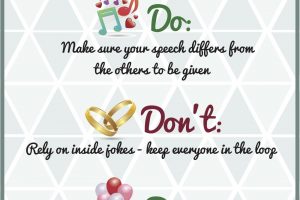 11 Wedding Speech Do's and Don'ts

Real advice from the Bride & Groom!
1. What part of your wedding planning are you most proud of?
We are most proud that our wedding was intimate and special with all of our closest family and friends there to witness our celebration. And that we were able to have a couple of receptions where we were able to celebrate our marriage with our extended networks of family and friends.
 
2. Where did you get married?
Our ceremony was an intimate one held at a beautiful white wedding chapel called the Medina Wedding Chapel in Medina, Wisconsin.  After the ceremony we had dinner on a paddlewheel boat called the Chief Waupaca on the Chain O'Lakes in Waupaca, Wisconsin.
Greg is from Canada and I am from Wisconsin. We wanted our wedding day to be about our immediate families being in the same place for the first time and not feel overwhelmed by the number of guests we decided to have separate receptions in our hometowns. One was held at the Calgary Yacht Club in Alberta Canada and the other at Cedar Springs Golf Course in Wisconsin USA.
 
3. Why was using WeddingMix appealing for your big day?
We chose Wedding Mix for our day because it fit into our budget and we loved the idea of our wedding video being from our guests perspective.
 
4. What special moments from your wedding do you want to remember forever?
We never want to forget the commitment we made to each other along with how wonderful it was to be surrounded by our closest family and friends.
 
5. How did WeddingMix help capture those moments?
Wedding Mix helped us gather photos and videos taken from our guests perspective and the moments captured will be treasured.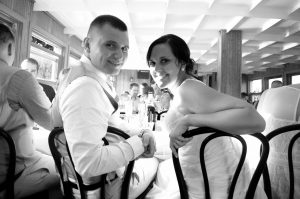 6. What is your top wedding budget tip(s)?
We kept our ceremony small (60 people) and were able to have a memorable boat ride for dinner afterwards. Then we were able to have two open house receptions for our extended networks of family and friends after our wedding. It may seem like a lot to have three parties but it worked really well for our circumstances, being from different cities, and countries and it allowed us to keep within our budget.
A few other things we did to stay within budget were having a friend take our photos, using Wedding Mix for our video, my mom put together the flowers, Greg's sister sang and my wedding dress was bought on clearance.
Vendors:
Interested in capturing your own wedding memories in an affordable and personal way? Visit
WeddingMix
 to learn more.