Kara and Brad celebrated an incredible wedding, surrounded by loved ones. Their Traverse City wedding video showcases the strong love between the couple and the elegance of the ceremony!

1. What part of your wedding planning are you most proud of?
Honestly, I'm most proud of my vendors.  I looked long and hard for amazing vendors that fit our style and personality while keeping within our budget.  Many of our vendors (floral design, photographer, and cake artist especially) were not all that well known, but after meeting them and seeing their work we knew they would be a perfect fit for our needs.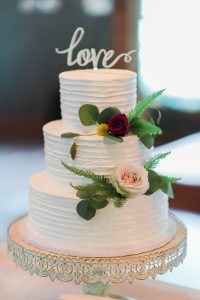 They outperformed any and all expectations we had! Stems and Sprigs and Ben Law Photography were very interested in getting to know Brad and I as a couple, we weren't just another wedding to them. They really helped make my vision come alive, as they believed I had imagined something special! It was an honor to work with them and I think we created something amazing as a team.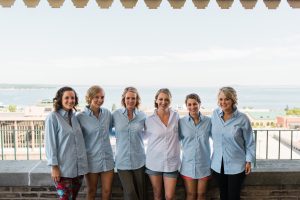 2. Where did you get married?
We got married in Traverse City, Michigan.  We live in the Ann Arbor area, but decided on Traverse City for many reasons.  Our wedding was July 23rd, so first and foremost, as lovers of the outdoors and northern Michigan, we wanted everyone to enjoy a weekend "Up North" in the middle of the summer.
3. Why was using WeddingMix appealing for your big day?
4. What special moments from your wedding do you want to remember forever?
5. How did WeddingMix help capture those moments?
Vendors: