WeddingMix bride Jillian and her true love celebrated an extraordinary wedding in Lehigh, PA. Their love for one another was clear and their day was nothing short of amazing. This wedding is one for the storybooks! You definitely want to check it out- and don't forget to watch their Lehigh Valley wedding video!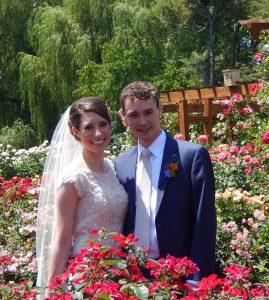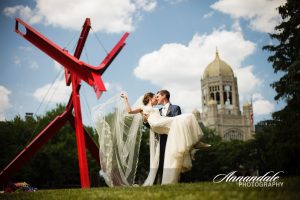 1. What part of your wedding planning are you most proud of?
Pat and I are both so proud and thankful for how well everything came together. We did not have a traditional "wedding planner" and elected to do a lot of the planning and coordination ourselves, along with plenty of help from our families. Though we put in a lot of work, our excellent day really came down to the perfect execution of our vendors, support of our parents, and a bit of luck from Mother Nature!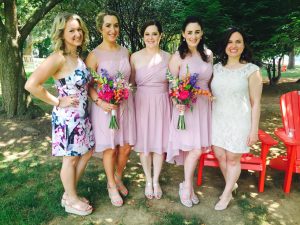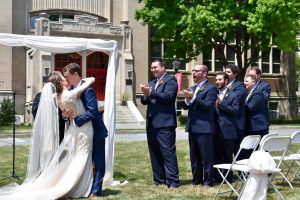 2. Where did you get married?
We got married in the Lehigh Valley, PA. Our ceremony was outdoors at Muhlenberg College, in Allentown, PA where Pat and I met and were students together. Our reception was at the event center at blue in Bethlehem, PA.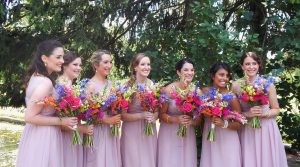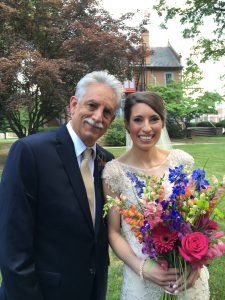 Make sure to check out the beautiful couple's Lehigh Valley wedding video and get a glimpse of their day!
3. Why was using WeddingMix appealing for your big day?
Being able to capture our wedding day on camera was a top priority from the early stages of our planning. We hired our dream photographer, but did not want to spend an equal amount of money on a videographer. WeddingMix felt like the perfect solution.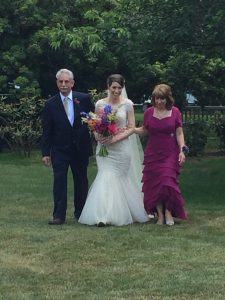 Our package allowed us to distribute cameras to guests to capture particular moments, which we loved, but also let us encourage guest to share their own photos and videos from their phones. We are LOVING the ability to recap our wedding from so many different perspectives, all through the eyes of our guests!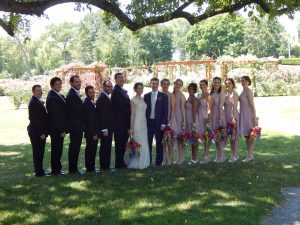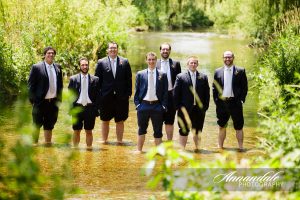 4. What special moments from your wedding do you want to remember forever?
When Pat and I made our reception entrance for the first time as husband and wife, I remember feeling literally surrounded by love. I saw all the people who mean the most to us cheering us on, the wine bottle centerpieces that we had painstakingly collected over the preceding year, the band that my brother helped us to pick out, our bridal party looking perfect in their suits and dresses, and of course, my new husband with a shiny new ring on his finger. If there was one moment to sum up all the wonderful feelings I had about our wedding day, it was that. But of course, we wanted to capture every moment we possibly could!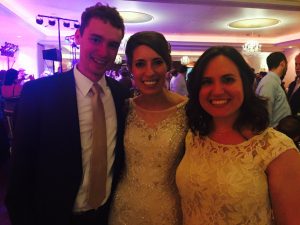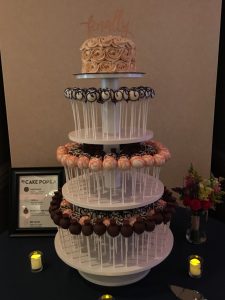 5. How did WeddingMix help capture those moments?
WeddingMix took away a lot of the stress of worrying that a moment would get missed. We planned in advance to distribute our cameras to certain wedding guests, and asked if they would not mind capturing a particular moment or two; for example, my walk down the aisle and our fist dance. Our guests generously agreed to take on the task, and once cameras were in their hands, we could just relax and enjoy the day!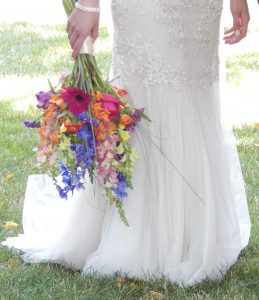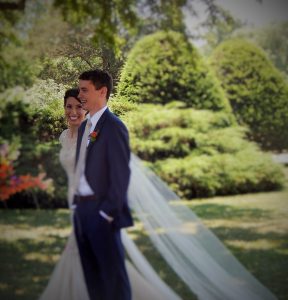 Vendors
Oh, our wonderful vendors! We would love to shout out to all of them.
Ceremony Venue: Muhlenberg College, Allentown, PA
Reception Venue: event center at blue, Bethlehem, PA
Bride and Bridesmaid Dresses: Alfred Angelo, Whitehall, PA
Cake (Pops!): Bittersweet Bakery, Macungie, PA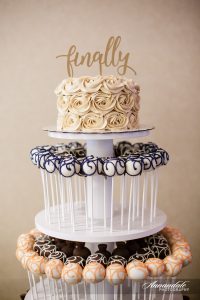 Flowers: Phoebe Floral, Allentown, PA
Invitations: self-designed, printed at The Paperbag, Allentown, PA
Band: Almost Easy, Long Branch, NJ
Hotel: Courtyard Marriot, Bethlehem, PA
Transportation: J&J Limo, Allentown, PA
Videographer: WeddingMix
Hair & Make Up: Becky Kinn Hair & Make Up Design, Lehigh Valley, PA
Photography: Annandale Photography, New Haven, CT
Officiant: Rev. Jennifer Van Zandt, Boonton Presbyterian, Boonton, NJ