Rebecca and Evan's wedding was a dreamy celebration of love and friendship, surrounded by loved ones. Don't miss their exciting Madison wedding video!

1. What part of your wedding planning are you most proud of? 
I'm really pleased with the way in which my mom and I worked together to plan the wedding. We were married in Wisconsin, my mom lives in Texas, and Evan was living in Los Angeles at the time, so there was a lot of long distance planning. Thankfully, my mom and I get along really well and are very similar organizers and planners, so we were able to make decisions together easily. I knew I could trust her to put things together in Houston where I couldn't see them, and she made all sorts of cute signs and decorations for the tables that I just loved.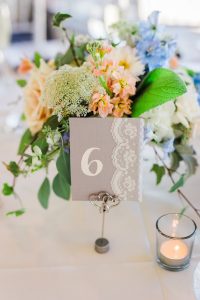 3. Why was using WeddingMix appealing for your big day?
4. What special moments from your wedding do you want to remember forever?
One of our favorite moments was the vows. We spent our engagement apart, with both of us completing graduate degrees in separate states. Our wedding marked the beginning of our marriage but also the end of our separation, and this made our promises to one another all the more meaningful.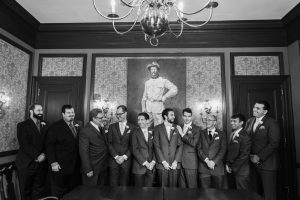 Another great memory from the wedding is the feeling of having all our friends and family, everyone who loves us, together in the same room. Most of our friends and family live in California, Texas, or elsewhere, and many people travelled a great distance to see us get married.
We also had the most wonderful band, and they got everyone up on their feet to dance. One of Rebecca's favorite memories is all of the dancing, from the first dances with Evan and her dad to dancing with her uncles and brothers.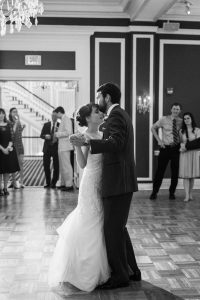 5. How did WeddingMix help capture those moments?
Filming the ceremony
captured our vows, spoken through tears, in a way photos couldn't. Using
WeddingMix
to produce a video from our guests' point of view gives us the opportunity to relive the excitement of the day through their eyes and reinforces how lucky we are to have so many friends and family who love us. And of course, the great music from the band could never be captured in just a photo!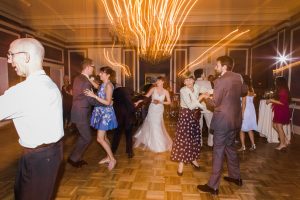 Vendors: