Ethereal Wedding at Kaminski House Museum
Doughnuts, dancing, and "I do's"? Could Shannon and Rory's wedding on the lawn of the Kaminski House Museum be any more amazing? This beautiful, ethereal wedding was absolutely perfect from start to finish. Rory and Shannon had their wedding filmed by friends and family using WeddingMix! We LOVE the vintage themes going on! Congratulations to this beautiful couple!
We wanted a wedding video but knew that hiring a professional videographer was way outside of our budget.
Like their look? Here is how you can do it!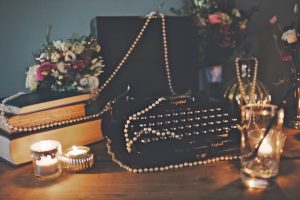 12 Ways to Incorporate Vintage Accents into Your Wedding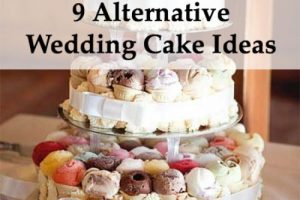 9 Alternative Wedding Cake Ideas That'll Make Your Mouth Water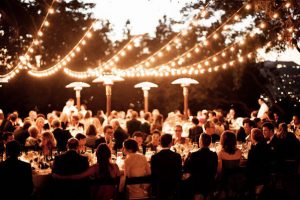 Wedding Lights: How To Brighten Up The Big Day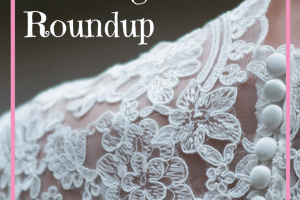 11 Stunning Lace Wedding Dresses AND Where to Find Them

Real Advice From the Bride & Groom!
1. What part of your wedding planning are you most proud of?
We were absolutely thrilled with how the ceremony turned out! It was extremely personal, with language about being in nature, and a hand washing ritual to recognize the importance of grace and vulnerability in a marriage. It came together perfectly, as we stood on grass in front of a river and a beautiful tree saying the vows that we wrote and proclaiming our love for one another. We were also just happy that everyone seemed to have a great time. We made a Spotify playlist based on guest suggestions, which really got people out on the dance floor. We worked hard on the details, and they all came together as well. Thanks to careful planning and our awesome wedding coordinators, everything was perfect, down to the very last doughnut cake topper!
2. Where did you get married?
On the lawn of the Kaminski House Museum (Georgetown, SC).
3.Why was using WeddingMix appealing for your big day?
We wanted a wedding video but knew that hiring a professional videographer was way outside of our budget. We also knew that many of our guests are quite tech savvy and that they would do a great job filming, which they totally did!
4. What special moments from your wedding do you want to remember forever?
Rory: "When I saw Shannon walk down the aisle to that wonderful song, when two of my best friends, Daniel and Chris, danced to Babymetal, when we first saw our doughnut cake toppers, when we walked down the dock together as the sun set!"
Shannon: "My first dance with Rory was definitely one of my favorite moments of the evening! He was extremely nervous and then did great! It was the first moment after our ceremony that we got to really be together-just the two of us. The toasts were also fantastic- especially my dad's and Christy's (my matron of honor)."
5. How did WeddingMix help capture those moments?
Although not all of the special moments were filmed (obviously the guests can't be everywhere at all times, nor would we have wanted them following us down the dock at sunset, lol!), they did get some great footage of the first dance, the cake cutting, and the toasts. It helped to be able to request that certain moments be filmed within the app. Those were the moments for which we ended up with multiple options to include in our highlight video.
6. Vendors
Photographer- Sara Rogers
Caterer- Ali Baba Deli & Catering
Dessert- Pawley's Island Bakery
Celebrant- Reverend Nancy Pellegrini
Wedding Dress- Charlotte's Bridal Fashions